Freeman awarded double as call is overturned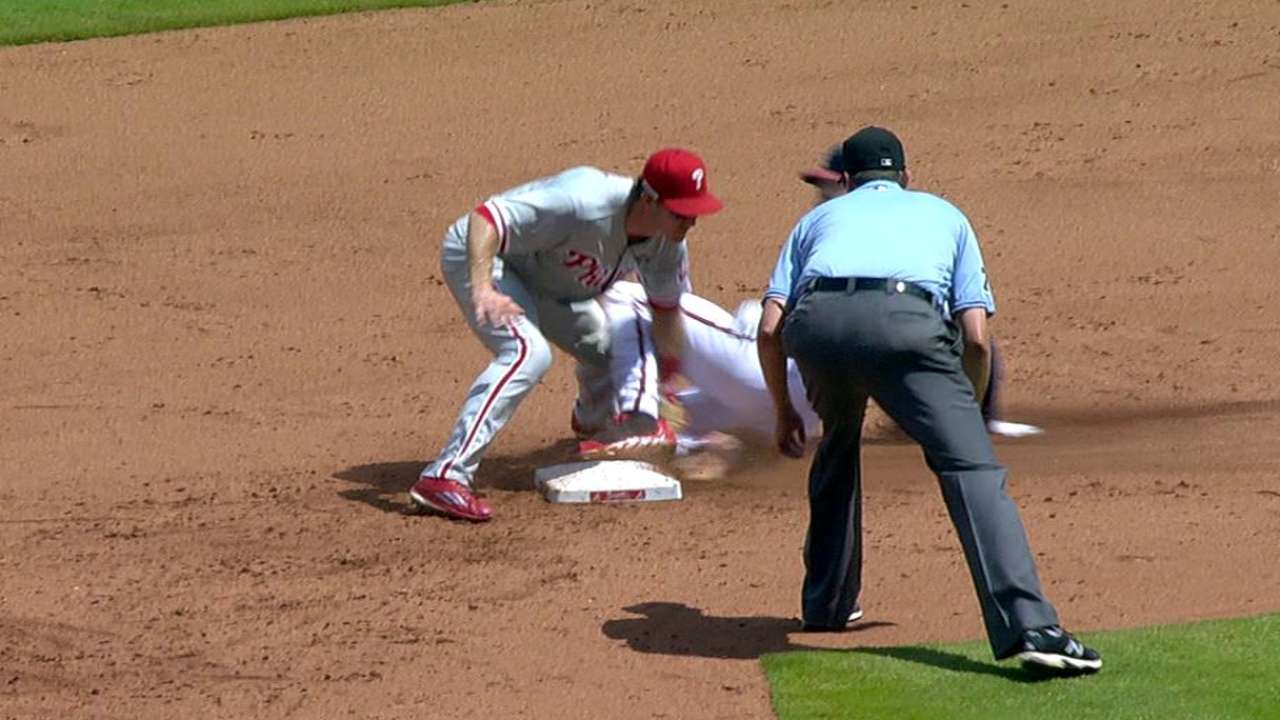 ATLANTA -- The Atlanta Braves won a manager's challenge in the fifth inning on Wednesday afternoon, when an out call at second base was overturned, giving first baseman Freddie Freeman a leadoff double.
With the score tied at 4, Freeman slashed a 2-2 pitch from Philadelphia reliever Mario Hollands into the gap in left-center field. Left fielder Domonic Brown cut the ball off and fired a strike to second base, where second baseman Chase Utley slapped the tag on the sliding Freeman.
Second-base umpire Jordan Baker called Freeman out, but Braves manager Fredi Gonzalez challenged, and the call was overturned upon review.
Freeman would score on a two-out single by catcher Christian Bethancourt off Miguel Alfredo Gonzalez to give Atlanta a 5-4 lead.
Jon Cooper is a contributor to MLB.com. This story was not subject to the approval of Major League Baseball or its clubs.