Jaime, Shreve hop back into Braves' bullpen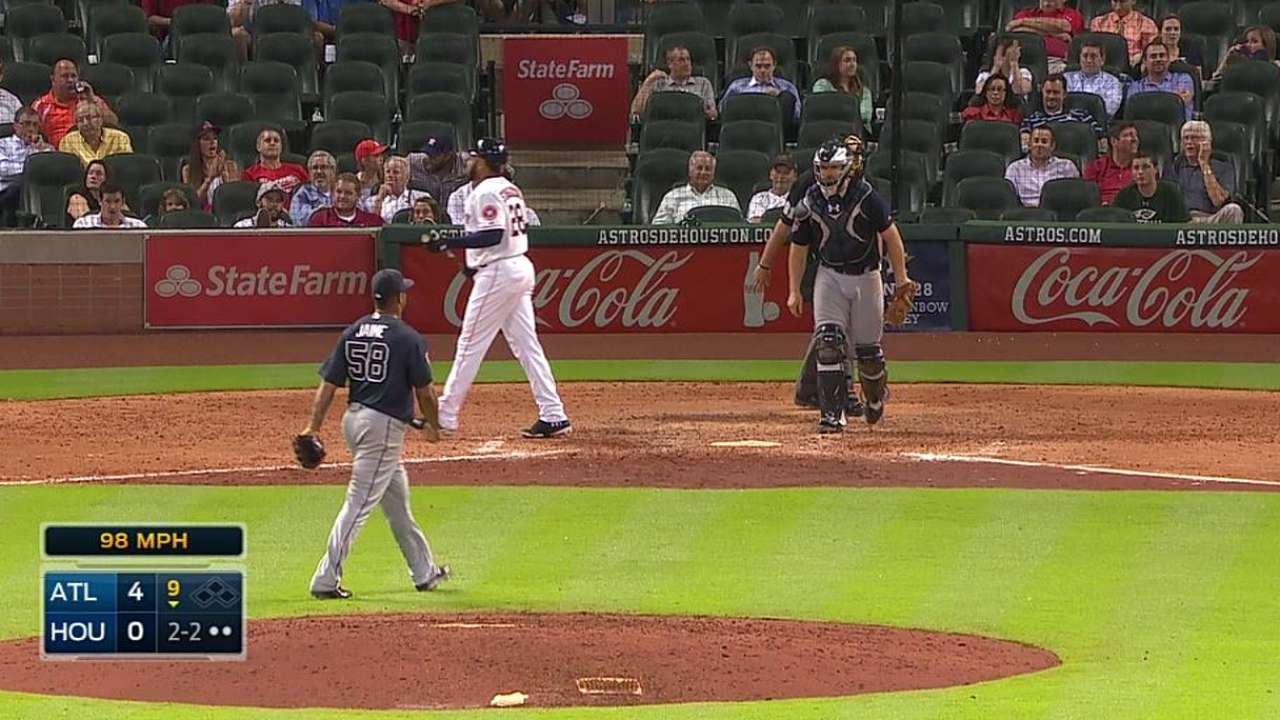 ATLANTA -- Right-hander Juan Jaime and left-hander Chasen Shreve did not need any introductions when they entered the Braves' clubhouse to prepare for Monday afternoon's game against the Phillies. Both had been brought to the Majors earlier this year to be a part of Atlanta's bullpen.
Jaime and Shreve were the only pitchers the Braves promoted when all Major League teams were permitted to begin using an expanded roster on Monday. This year's other September roster additions were catcher Christian Bethancourt, outfielder Jose Constanza and utility man Joey Terdoslavich.
Jaime produced a 3.51 ERA, notched 63 strikeouts and issued 36 walks while recording 18 saves for Triple-A Gwinnett this season. After his second stint in Atlanta's bullpen concluded in August, the flame-throwing right-hander registered eight strikeouts and issued three walks in 5 1/3 innings for Gwinnett.
While command remains a concern for Jaime, he did show some improvement as the season progressed. Seemingly disgruntled when he was sent back to Gwinnett after pitching effectively for Atlanta in June and July, he walked 13 of the 50 batters he faced from June 30-July 26. He walked just seven of the final 43 batters he faced while pitching for both Atlanta and Gwinnett from July 29-Aug. 30.
After making the jump from Double-A Mississippi after the All-Star break, Shreve allowed one run and six hits in the five innings he completed for Atlanta. But the primary reason he did not stay at the Major League level was the fact he allowed left-handed hitters to go 5-for-9 against him.
Though Shreve gives the Braves another lefty in the bullpen, he has performed much like James Russell, who has had better success against right-handed hitters this year. During the 46 appearances he combined to make for Gwinnett and Double-A Mississippi, Shreve allowed left-handed hitters to bat .286 with a .321 on-base percentage. Right-handed hitters batted .202 with a .245 on-base percentage against him.
Mark Bowman is a reporter for MLB.com. This story was not subject to the approval of Major League Baseball or its clubs.