Wood working toward becoming rotation fixture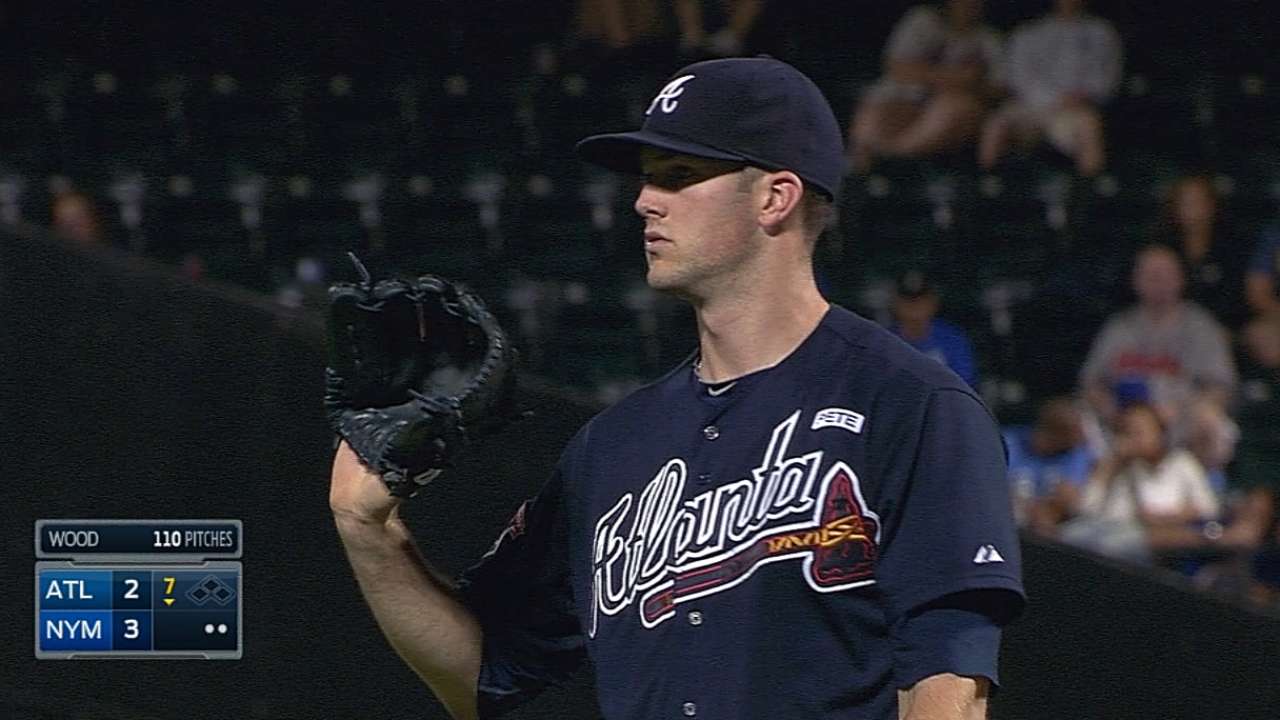 ATLANTA -- Given his choice, Alex Wood would have liked to avoid the six-week bullpen stint he was given to limit his innings and give him a chance to still be available to be a rotation asset down the stretch.
"Everything happens for a reason," Wood said. "I firmly believe that. But at the same time, it's tough going back and forth."
As Wood approaches the end of what is just his second full season at the professional level, he has positioned himself to be a mainstay in Atlanta's rotation for many years to come. The 23-year-old left-hander has allowed two earned runs or fewer in 14 of his 19 starts. Despite the fact that he has posted a 1.89 ERA and limited opponents to a .200 batting average in his past five starts, Wood says he has been battling some mechanical issues that he might need to wait until the offseason to address.
"I've gotten into some bad habits, and I think I can be better than I am now,'" Wood said. " But it's hard to fix them when you're at this point in the season. The last month or so, I've kind of figured out how to make what I'm doing work to the best of my abilities."
Wood is certainly still in the early stages of the learning process. Because he is just two years removed from college, the Braves entered this season planning to limit him to approximately 170-180 innings. When he was on pace to throw more than 200 innings in early May, the decision was made to send him to the bullpen.
Wood will enter Sunday's start against the Marlins with 137 innings. This puts him in line to end the regular season between that 170-180 innings target.
During his relief stint, which lasted from May 4-June 25, Wood lost some feel for his secondary pitches, namely his changeup. But with a little less than a month left in the regular season, he is back where the Braves wanted him to be when they were forced to temporarily move him to the bullpen.
"Every day is just a learning process," Wood said. "You figure out what you need to do and what you don't need to do to be prepared to give your team a chance to win."
Mark Bowman is a reporter for MLB.com. This story was not subject to the approval of Major League Baseball or its clubs.