Fredi has checklist for handling no-hitters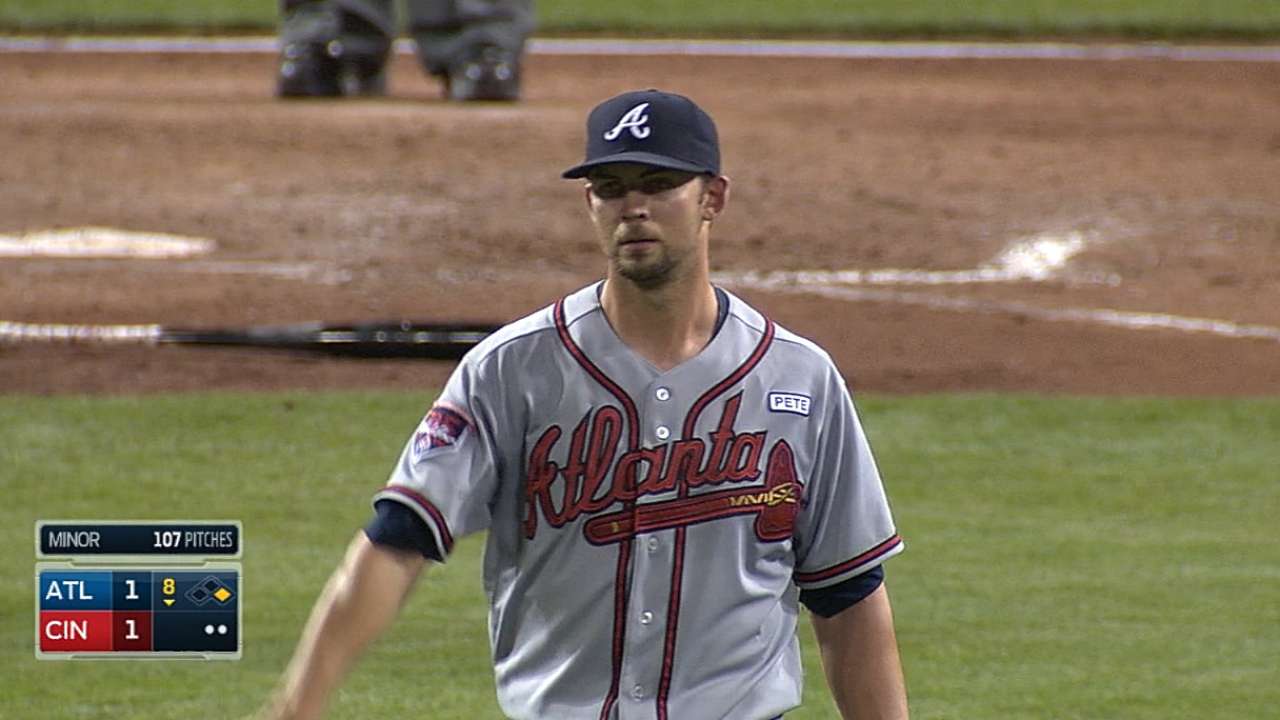 CINCINNATI -- Left-hander Mike Minor flirted with a no-hitter in Friday's 3-1, 12-inning Braves victory over the Reds. He gave up a two-out, game-tying single to Billy Hamilton in the eighth for Cincinnati's first hit, and Braves manager Fredi Gonzalez then brought Jordan Walden in from the bullpen.
But had Minor not given up the bloop hit to center, how much further would Gonzalez have let him go in a 1-0 game?
"There are three things you check off the checklist," Gonzalez said. "There's injury -- how far do you let him go before he's getting in a position where he could hurt himself? Then you try to win the game for the team; and then you try to get a no-hitter for the young man. I think that's the order you try to do.
"The interesting [scenario] would have been if he walked Hamilton. Now it's first and second and you've got Todd Frazier. To this moment, I don't know what the answer is. I could say, 'Yeah, I would have let him pitch,' or, 'No, I would have taken him out.' But I can honestly say, 'I don't know.'"
Hamilton's single came on Minor's 107th pitch of the night, a figure he had exceeded several times earlier in the season.
"If he would've gone 107 pitches into the ninth [not having allowed a hit], I would have let him go back out there, and [Craig] Kimbrel would have been ready to go," Gonzalez said.
Manny Randhawa is an associate reporter for MLB.com. This story was not subject to the approval of Major League Baseball or its clubs.