Braves focused on themselves, not other clubs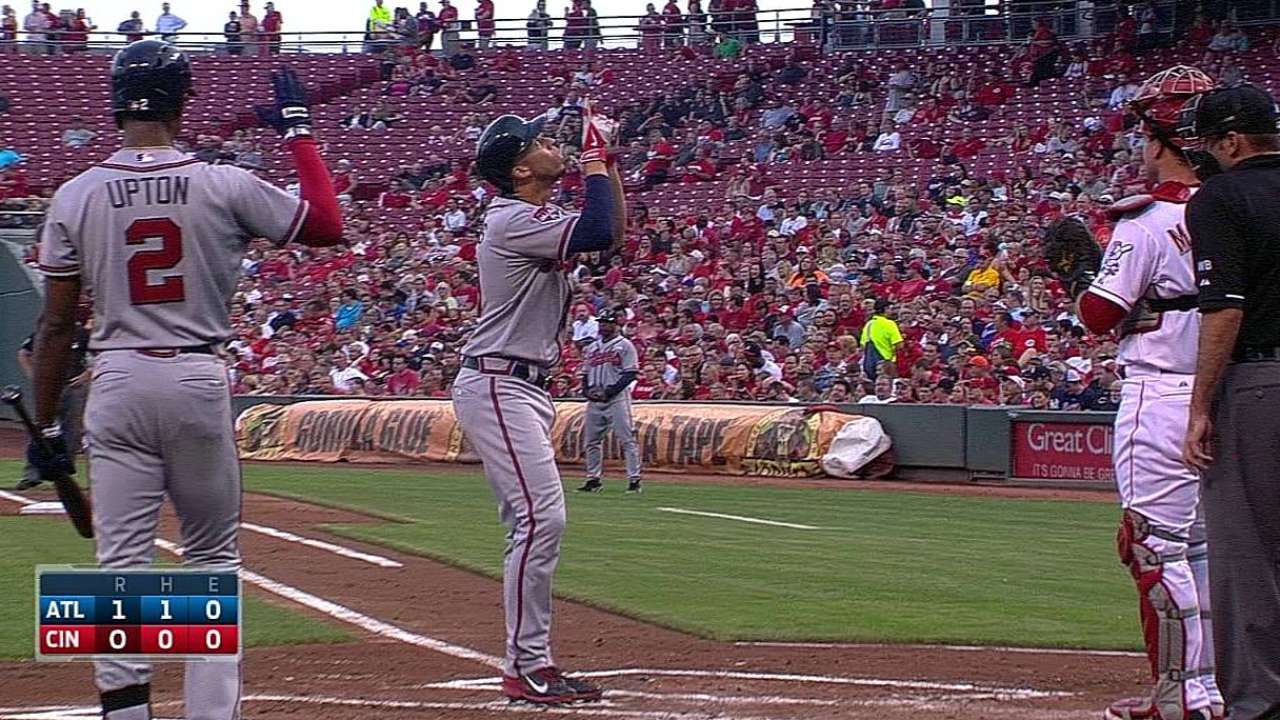 CINCINNATI -- The Braves have been playing well as of late, entering Friday's game against the Reds having won six of seven. But while they were doing that, the team they're chasing in the National League East, the Nationals, was busy winning 10 straight games.
Atlanta is chasing the Nationals, but the club is also in the hunt for an NL Wild Card spot.
The Braves entered Friday seven games behind the Nats in the NL East and one game behind the Giants for the second Wild Card spot.
Do the Braves do a lot of scoreboard watching these days?
"You can't watch it," said shortstop Andrelton Simmons. "It doesn't matter what other teams do; you've gotta win your own games and focus on yourself. And that's what I think we've been doing. Every once in a while you'll look back and try to see where you're at, but there's nothing you can do about it. You just play your game and at the end of the season, see where you're at."
First baseman Freddie Freeman echoed Simmons.
"You've got to worry about yourself," Freeman said. "You've got to go out there and keep winning ballgames, because if you don't win ballgames, it doesn't really matter what the other teams are doing. So you've just got to put that away and go out there and play good baseball."
With MLB Network on television screens in the clubhouse and results of games virtually ubiquitous in today's multimedia environment, not being bombarded with what other teams are doing -- especially in the case of a dramatic 10-game winning streak by the Nationals that included five walk-off wins -- can be difficult. But that doesn't appear to be fazing Atlanta.
"Obviously you know what's going on," Freeman said. "You've got to overtake who you've got to beat to get into the playoffs, but you can't go out from 7-10 p.m. and watch the scoreboard, because if you're not winning, it doesn't really matter at that point."
"I try not to look at [television highlights] too much," Simmons said. "We're at the field almost half the day. I try to look at the funny stuff or the good plays, but I don't really watch the scores that much."
Manny Randhawa is an associate reporter for MLB.com. This story was not subject to the approval of Major League Baseball or its clubs.