Russell benefits from not being lefty specialist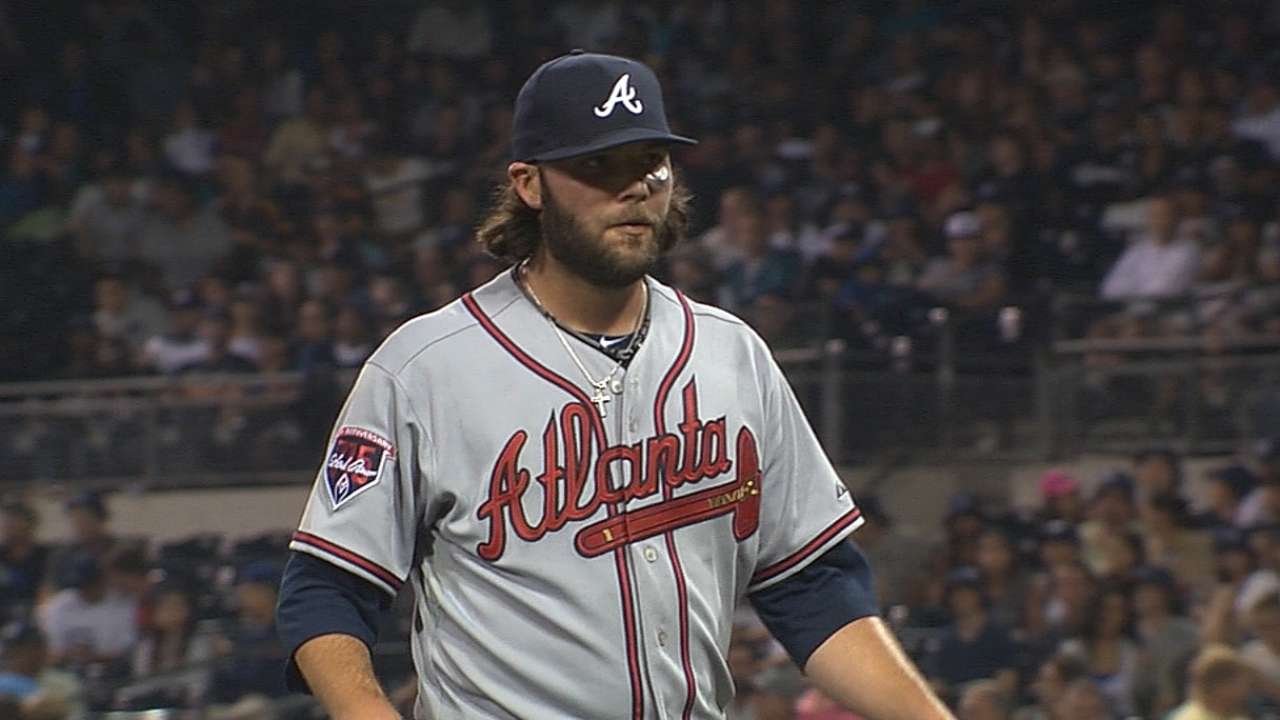 CINCINNATI -- Left-handed reliever James Russell struggled in his first few outings after being acquired by the Braves in a July 31 trade with the Cubs, seeing his ERA on the season balloon from 3.51 to 3.93 in the process.
But that's when Braves manager Fredi Gonzalez decided to stop using Russell as a specialist against left-handed hitters -- entering Friday, lefties are batting .303 against him this season, while righties are hitting .104.
Gonzalez has been using Russell not only for more than one batter, but for more than one inning in some cases. Russell has responded well, and it's been a boon for the bullpen.
"He's already thrown two multi-inning games," Gonzalez said before Friday's game against the Reds. "And that gives us more confidence that we can use him there; you don't have to go that 1-1-1 [with a different pitcher for each batter], and you can give your bullpen a rest. It took me five appearances to figure it out."
Since Gonzalez made the change in how he utilizes Russell, the left-hander has tossed 6 1/3 scoreless innings over five games, including two innings in each of his previous two appearances.
Manny Randhawa is an associate reporter for MLB.com. This story was not subject to the approval of Major League Baseball or its clubs.