Braves consider next steps for Bethancourt, Peraza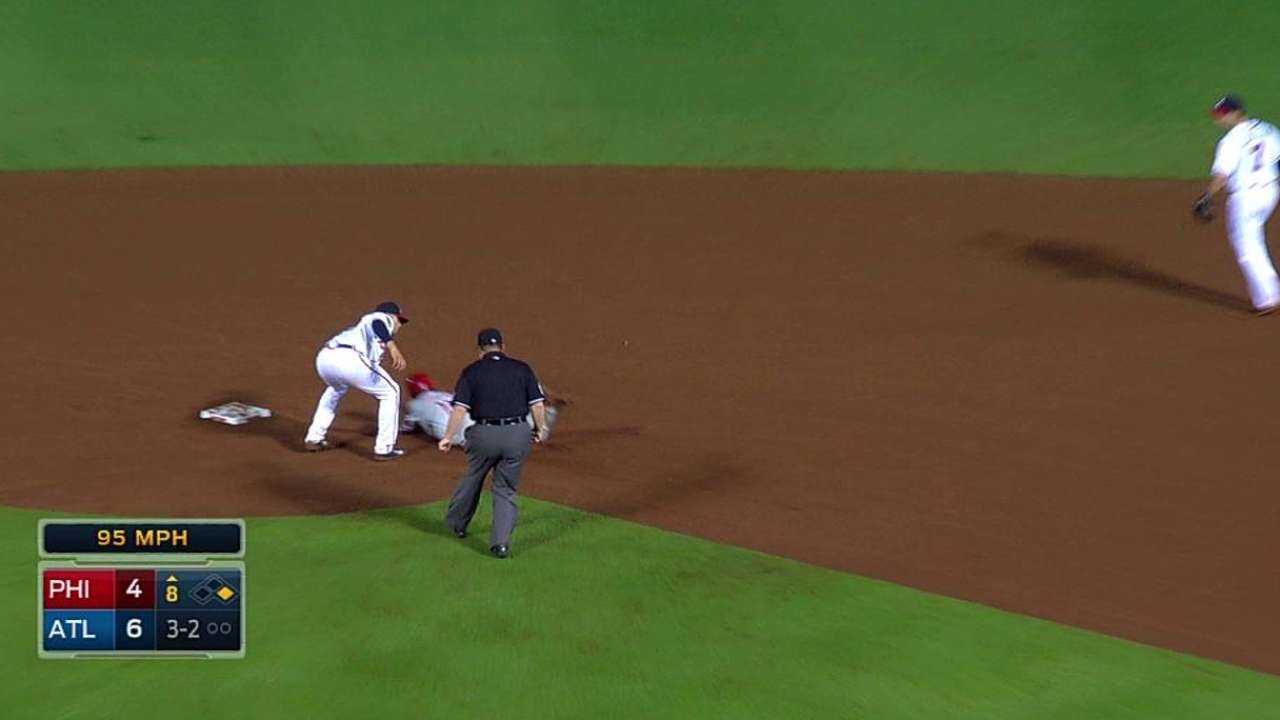 PITTSBURGH -- Though they were both placed on the disabled list this week, Christian Bethancourt and Jose Peraza stand among the candidates who will be evaluated as the Braves decide who to add to their expanded roster in September. But Bethancourt is the only member of this duo who should assume he will be spending the next month at the Major League level battling for a postseason berth.
If Andrelton Simmons' previously-sprained left ankle had forced him to the disabled list last week, the Braves would have at least debated whether Peraza would have been their best option to handle the shortstop position for a couple weeks. But if his primary September role would simply be to serve as a pinch-hitter, the club might be reluctant to add the highly-regarded 20-year-old prospect to their roster.
Peraza was placed on Double-A Mississippi's seven-day disabled list with a left groin strain. While the Braves are hoping that he returns to action soon, they certainly are not going to take any risks with the young infielder with the gifted legs.
"We will be cautious with Peraza and make sure he is ready before we do anything," Braves assistant general manager Bruce Manno said.
Peraza has combined to hit .341 with a .366 on-base percentage and .430 slugging percentage in 108 games with Class A Advanced Lynchburg and Mississippi this year. He has been successful with 60 of his 75 stolen-base attempts.
While Peraza has the potential to soon become Atlanta's second baseman and leadoff hitter, it is too early to know whether he will be deemed ready for the start of the 2015 season. He has played 42 games and totaled 188 plate appearances above the Class A level.
Bethancourt, who is on Triple-A Gwinnett's seven-day DL with a bruised left hand, will almost certainly be with Atlanta at the beginning of next year. The success he had while handling the catching duties for the first few weeks of July increased reason to believe the Braves should try to trade Evan Gattis to an American League club this winter.
Mark Bowman is a reporter for MLB.com. This story was not subject to the approval of Major League Baseball or its clubs.