Uptons help support Jackie Robinson West team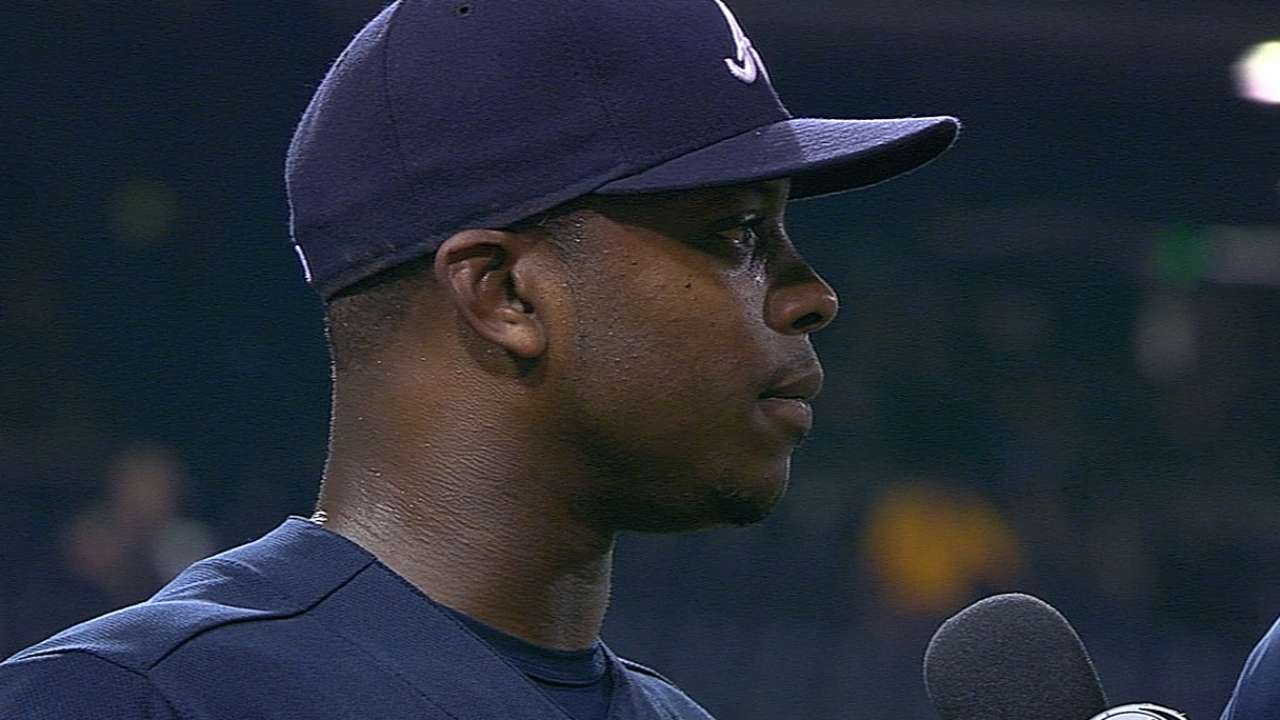 PITTSBURGH -- Along with being among the many who have participated in the ALS Ice Bucket Challenge, B.J. Upton and Justin Upton can take pride in the fact that they are part of the group of Major Leaguers who have allowed many of the members of the Jackie Robinson West team to be joined by their parents at the Little League World Series.
With LaTroy Hawkins serving as the organizer, the Upton brothers agreed to make monetary donations that allowed some of these parents to travel from their inner-city Chicago homes to see their sons play in Williamsport, Pa. The Jackie Robinson West Club will play either Philadelphia or Las Vegas on Thursday night for the right to continue fighting to serve as the Unites States entrant in Sunday's championship game.
"I know for Justin and I, it was a no-brainer, so we [donated]," B.J. Upton said. "We're definitely rooting for them. The Little League World Series is always fun to watch. But when you feel a connection to a team, it definitely makes it more interesting."
Before Wednesday night's game against the Pirates, the Upton brothers accepted the ALS Ice Bucket Challenge issued to them by Florida State head football coach Jimbo Fisher's sons Trey and Ethan.
"It's become kind of a big thing and everybody knows ALS is a terrible disease," Justin Upton said. "Being able to be a part of it and to raise awareness for ALS research, 'Heck yeah, I'm in.'"
Mark Bowman is a reporter for MLB.com. This story was not subject to the approval of Major League Baseball or its clubs.