Gattis wows teammates with monster blast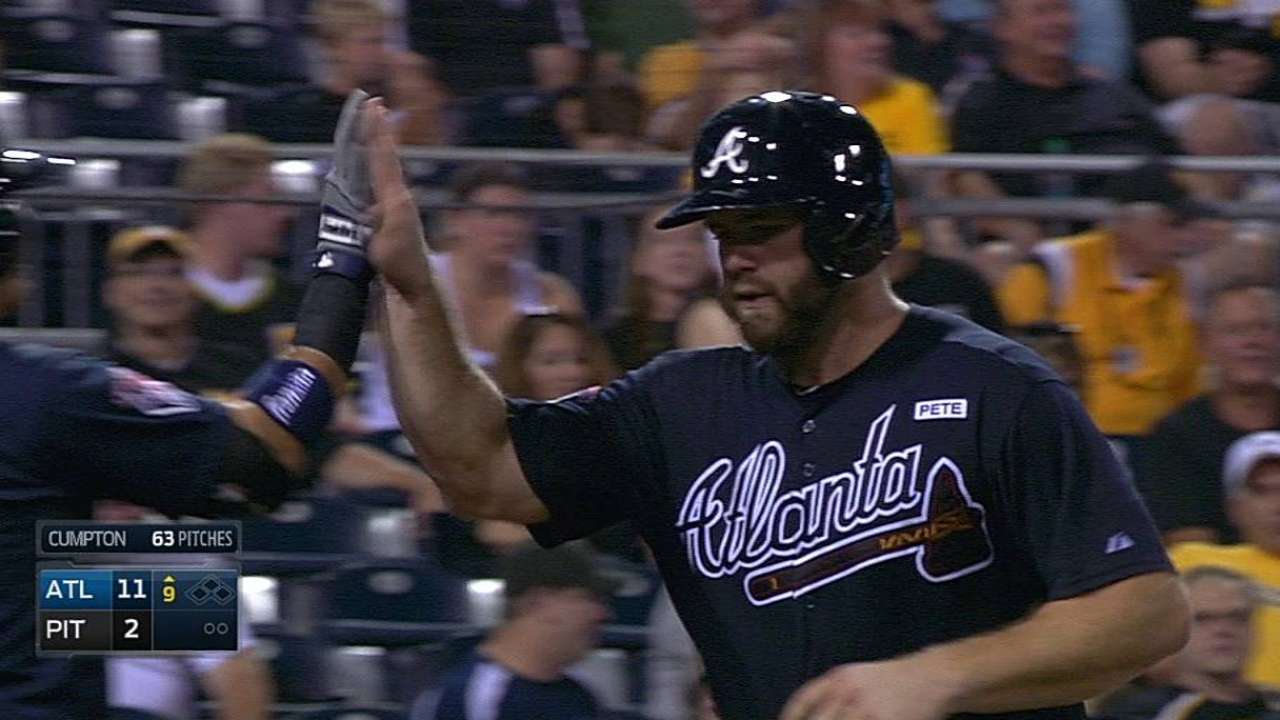 PITTSBURGH -- Evan Gattis has caused a number of jaws to drop while displaying his incredible raw power during batting practice the past couple of years. But as evidenced during Tuesday night's 11-3 win over the Pirates at PNC Park, the strong Braves catcher has also occasionally displayed his incredible pop in the midst of a game.
Gattis' monstrous home run off Brandon Cumpton to begin the ninth inning will be one that Braves players and fans will remember for many years. The towering blast hit a quarter of the way up the facade of the circular walkway located behind the left-field foul pole.
"That was a joke," outfielder Justin Upton said. "He hammered that one."
Jason Heyward, who has watched Gattis tally 40 home runs through the first 718 plate appearances of his career, also marveled at the formidable power that was displayed after Cumpton made the ill-fated mistake of hanging a slider to a 6-foot-4, 260-pound beast.
"That was fun to see," Heyward said. "You know what kind of pop he has. That was one of those you didn't know when it was going to come down or where. You know he's got the pop, but it always amazes you when he gets a hold of one."
Mark Bowman is a reporter for MLB.com. This story was not subject to the approval of Major League Baseball or its clubs.