Heyward's move back to leadoff paying off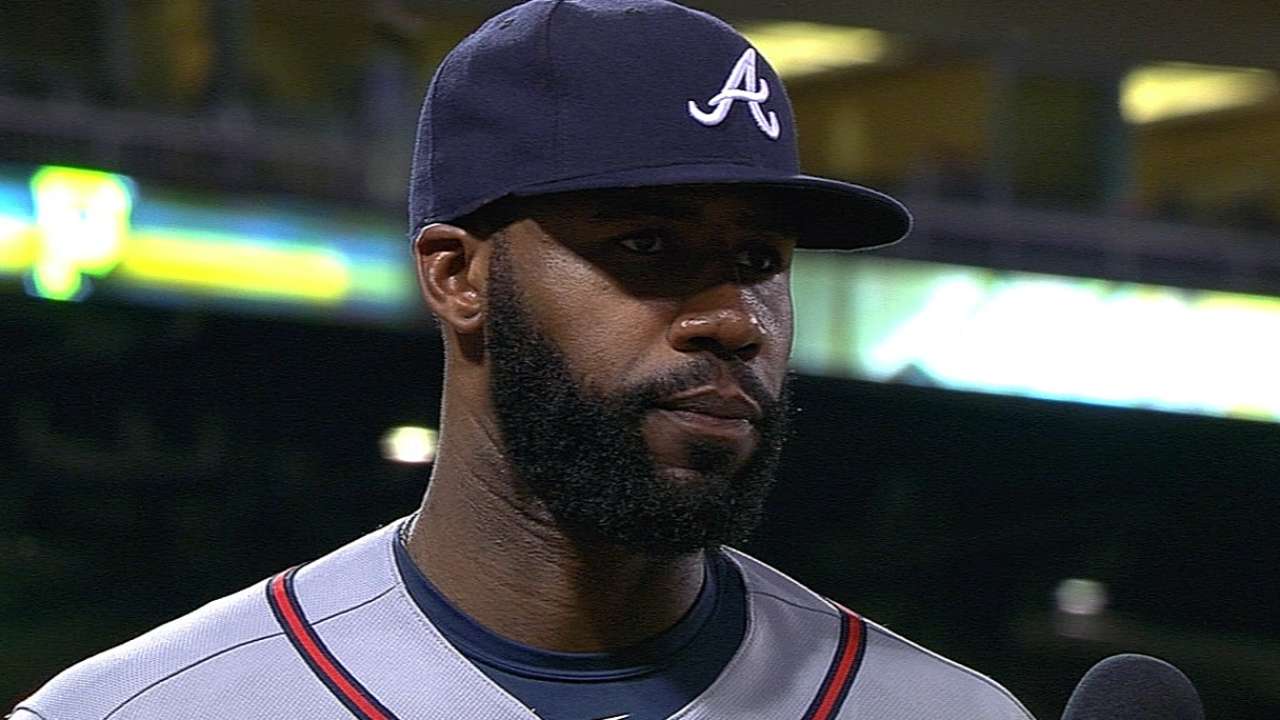 PITTSBURGH -- Given a choice, Jason Heyward would seemingly prefer resting in the middle of the lineup. But since moving back to the leadoff spot last week, Heyward has once again provided clear indication that he is the one Braves player best suited to fill this role.
Heyward made his presence known again on Monday night, when he opened a 7-3 win over the Pirates with his third leadoff homer of the season and sixth of his career. The 24-year-old right fielder with the special ability to influence games with power and speed added two singles, including one of the infield variety, and a cushion-producing sacrifice fly.
"I feel it's harder to influence [the game] from the leadoff spot for me because there's less moving runners over and less sac-fly situations and all of those things," Heyward said. "But when I'm able to, it's awesome, because the guys feed off of it and it's just good to get the ball rolling and get the immediate pressure on the pitcher."
Heyward has batted .292 (7-for-24) with a .333 on-base percentage since moving back to the leadoff spot. But instead of looking at these numbers created by small sample sizes, the Braves can simply be encouraged that they have won five of six games since manager Fredi Gonzalez decided to place Heyward's name at the top of the batting order again.
As the week has progressed, Heyward has conjured memories of last year when he was moved to the leadoff spot one day after the Braves began a 14-game winning streak. The young outfielder batted .345 with a .418 on-base percentage in the 23 games he played between moving to the leadoff spot and suffering a broken jaw that sidelined him for a month.
"He can do a lot of stuff," Gonzalez said. "We're a good club when he is up there. Right out of the get-go, the pitcher has to deal with a guy who can run you out of the ballpark."
After spending this season's first 2 1/2 months as the Braves' leadoff hitter, Heyward was given a chance to move to the middle of the lineup. But this simply led to unsuccessful experiments with Tommy La Stella and B.J. Upton at the top of the lineup.
Whether or not Heyward truly enjoys the leadoff spot takes a backseat to his understanding of the value he can provide in that role.
"I just try to do the best I can wherever I'm at," Heyward said.
Mark Bowman is a reporter for MLB.com. This story was not subject to the approval of Major League Baseball or its clubs.