Braves giving Gosselin time at second base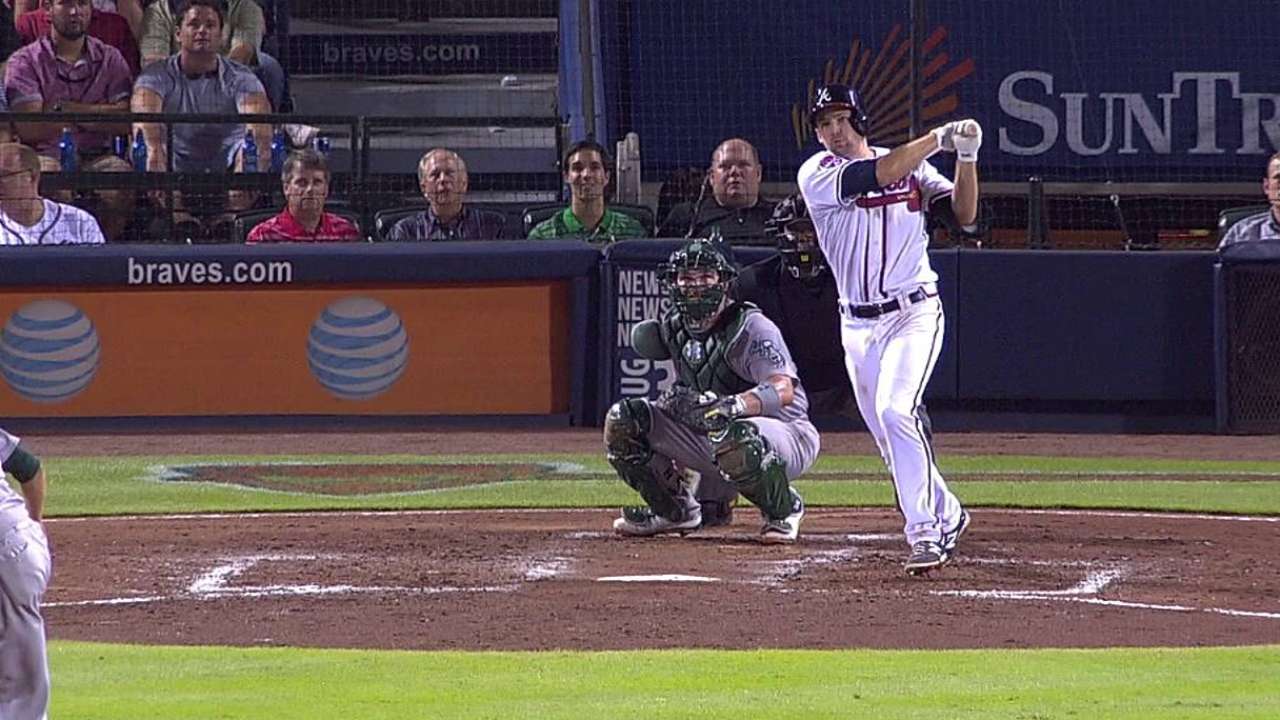 ATLANTA -- Braves manager Fredi Gonzalez has not said Tommy La Stella has lost his role as the club's everyday second baseman. But if actions speak louder than words, Gonzalez has at least created reason for debate by utilizing Phil Gosselin as his starting second baseman during the final two games of this weekend's series against the A's.
"Sometimes you talk about bringing that little bit of energy, and [Gosselin] has done that," Gonzalez said. "This is nothing against Tommy. I'm sure he'll run in there again soon enough."
As he walked through the clubhouse on Sunday, La Stella said he is healthy and unaware of why he was not in the lineup for the final two games of the A's series. The 25-year-old rookie has been a regular in the Braves' lineup since being promoted from Triple-A Gwinnett during May's final week. La Stella hit .292 with a .371 on-base percentage in the 43 games he played in before the All-Star break. But he has batted .245 with a .324 OBP in 26 games since the break.
When comparing the two rookie infielders, Gosselin has the advantage in the defensive and baserunning departments. In addition, he helped himself by recording two-hit games when he was given a chance to start the first two games of the A's series. His sixth-inning homer on Friday night was the first of his young career, which was enriched when he was promoted from Gwinnett during the final week of July.
"He's swinging the bat well," Gonzalez said of Gosselin. "We'll keep riding him out a little bit and see where he goes."
Gonzalez said he's not planning to platoon the two rookie infielders, and he seemingly proved this when La Stella sat as the A's started right-hander Sonny Gray on Saturday and left-hander Jon Lester on Sunday.
Mark Bowman is a reporter for MLB.com. This story was not subject to the approval of Major League Baseball or its clubs.