After rough stretch, Teheran returns to form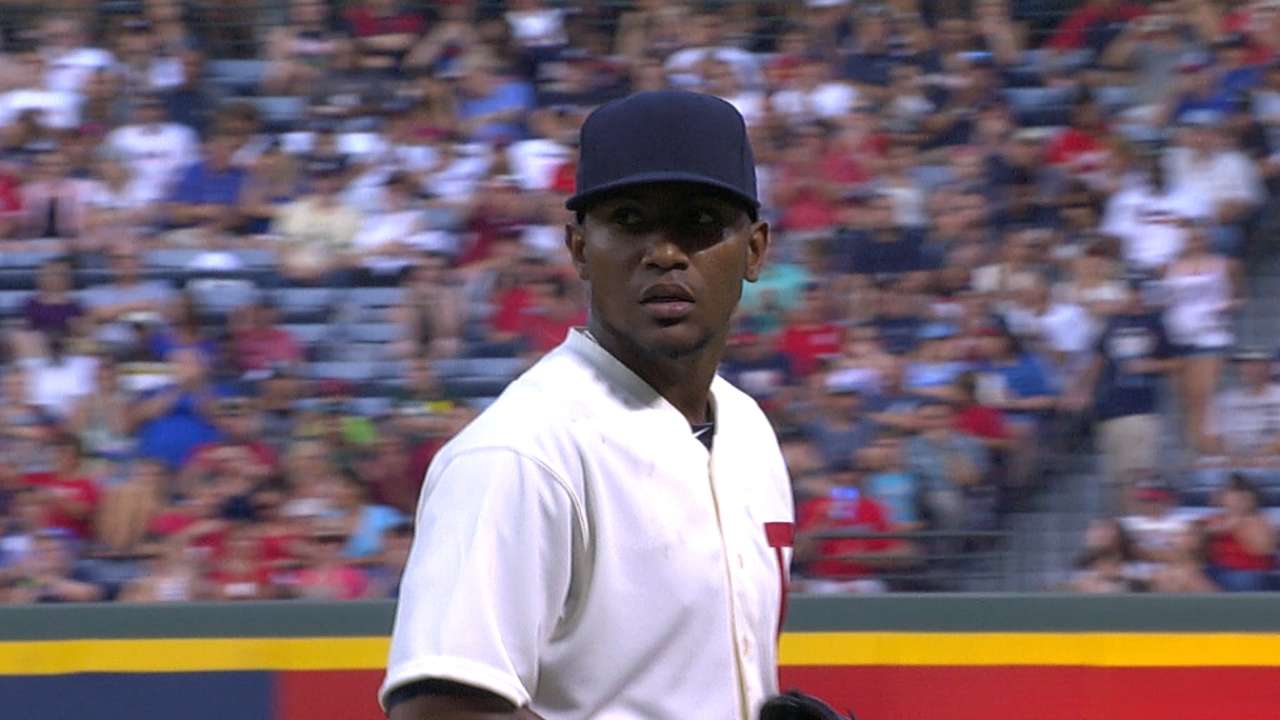 ATLANTA -- Coming off a frustrating three-start stretch in which he experienced tough luck and dealt with the bitterness of ugly results, Julio Teheran took the mound on Saturday night and provided another glimpse of why many believe he has already established himself as the ace of the Braves' rotation.
Teheran displayed his moxie as he gutted his way through six determined innings and helped the Braves secure their first series win in nearly three weeks with a 4-3 win over the A's, who still own Major League Baseball's best record despite losing six of their past seven games.
"I was just trying to get focused," Teheran said. "I wanted to really win this game because I had lost my last three and that's something I don't want to get used to. I was just trying to go out there and win and do my best to help my team."
Teheran delivered eight strong innings as he suffered a tough-luck loss while matching up with Clayton Kershaw in Los Angeles on July 31. While making the 58th start of his career six days later in Seattle, he surrendered nine hits and six runs. Consequently, he was staring at losses in consecutive starts for the first time in his career. He then suffered yet another loss on Monday, when he allowed five earned runs to the Dodgers in a 7 1/3-innings effort.
Before his Aug. 6 start in Seattle, Teheran had allowed at least five earned runs in just five of 57 career starts, but he entered Saturday night's outing having allowed this total in consecutive outings.
It didn't take long for Teheran to turn the tide as he held the A's scoreless until he allowed Stephen Vogt's two-run homer in the sixth. Vogt's home run immediately followed Brandon Moss drawing a two-out walk during a plate appearance in which Teheran seemed to feel like he was squeezed by home-plate umpire Alfonso Marquez.
"I really wanted to throw a scoreless [outing]," Teheran said. "I know I got a little bit squeezed today. But that is part of the game and it's something I don't want to think about."
Mark Bowman is a reporter for MLB.com. This story was not subject to the approval of Major League Baseball or its clubs.