Braves wear throwback unis to honor 1914 champs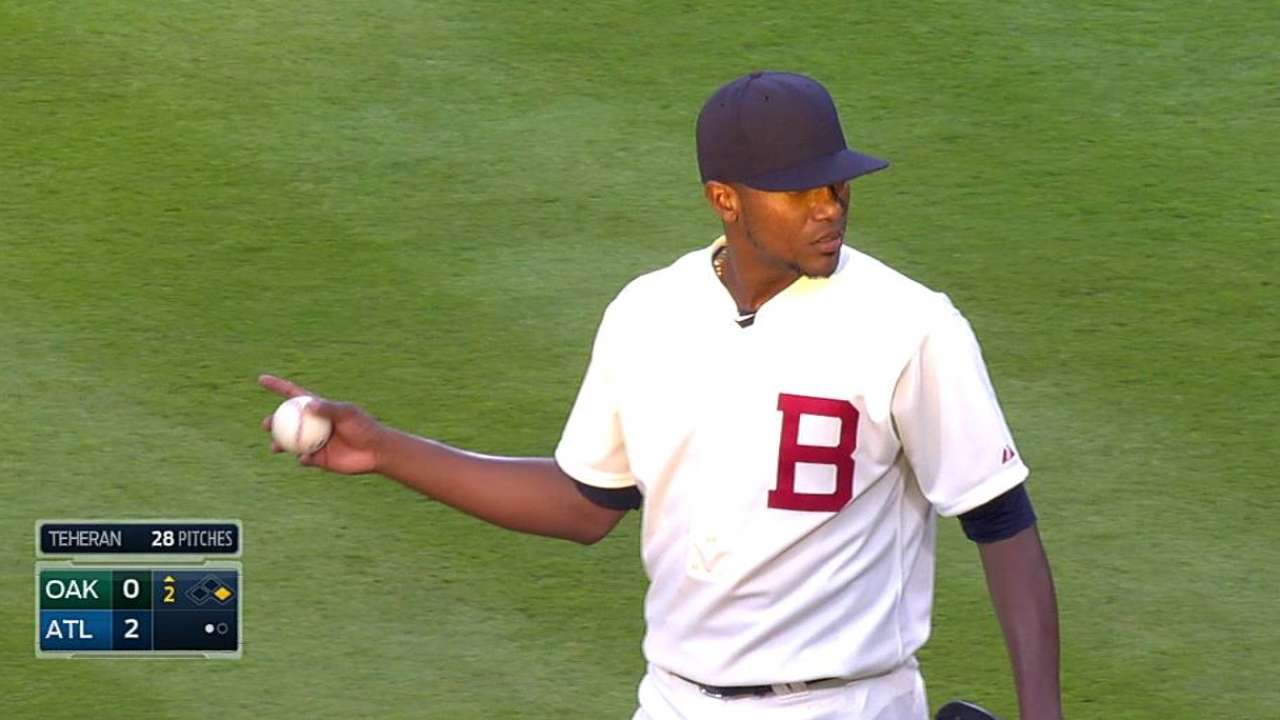 ATLANTA -- Freddie Freeman found himself wearing a cream-colored uniform and solid navy hat as the Braves celebrated the 100th anniversary of their 1914 World Series title by wearing throwback uniforms during Saturday night's game against the A's at Turner Field.
The 1914 Miracle Braves were 16 games under .500 on June 8 and 15 games out of first place on July 4. But they won 68 of their final 87 games, won the National League by 10 1/2 games and then swept the Philadelphia A's in the World Series. Rabbit Maranville, the star shortstop for that world championship Boston Braves club, was inducted into the Braves Hall of Fame earlier this year.
While the Braves and A's wore uniforms that bore the resemblance of those worn during that 1914 World Series, Oakland manager Bob Melvin opted not to mimic Connie Mack, who wore a suit during the 50 seasons that he served as the manager of the A's franchise that would move from Philadelphia to Oakland.
"It'd have been more fun to wear it at home than here," Melvin said. "It's a little more humid here."
Mark Bowman is a reporter for MLB.com. This story was not subject to the approval of Major League Baseball or its clubs.