Simmons again out, but available off bench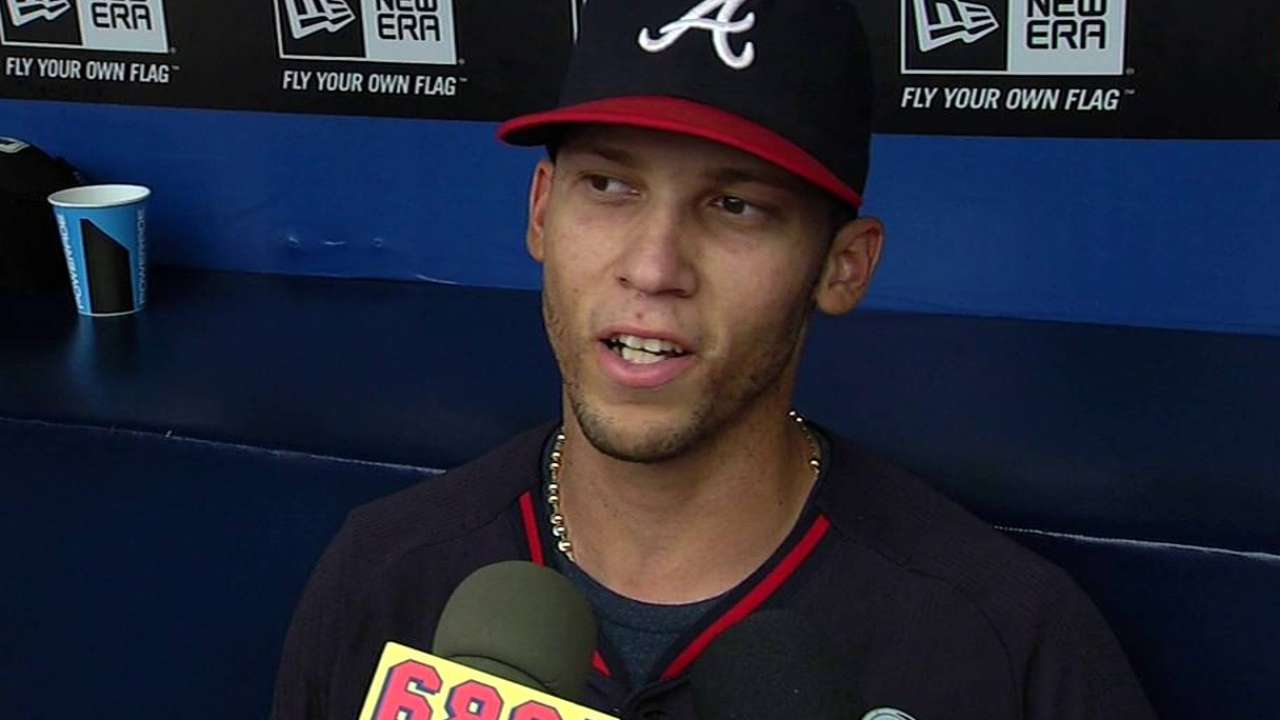 ATLANTA -- When Andrelton Simmons declared himself ready to return to action on Monday night, he assumed he would at least be in Tuesday night's lineup against the Dodgers. But because of some lingering soreness in his left ankle, the Braves' shortstop will have to wait until at least Wednesday to return to the starting lineup.
Braves manager Fredi Gonzalez said Simmons' soreness was likely just a result of the stress he placed on his ankle during Monday's batting practice. Simmons has now missed six straight starts since spraining his left ankle during an Aug. 5 game in Seattle.
"He's a little sore," Gonzalez said. "He's going to do some more stuff today [during batting practice]. He's available during the course of the game. But our medical staff didn't want to start him. They wanted to give him another day."
Like on Monday, Simmons spent Tuesday's batting practice jogging, fielding grounders and taking swings in pain-free fashion. The Gold Glove shortstop was available to be used defensively or as a pinch-hitter during Tuesday's game.
"We'll put him through his paces today and hopefully [Wednesday] he'll be in there," Gonzalez said.
Mark Bowman is a reporter for MLB.com. Joe Morgan is an associate reporter for MLB.com. This story was not subject to the approval of Major League Baseball or its clubs.