Fredi to try to put Russell in better situations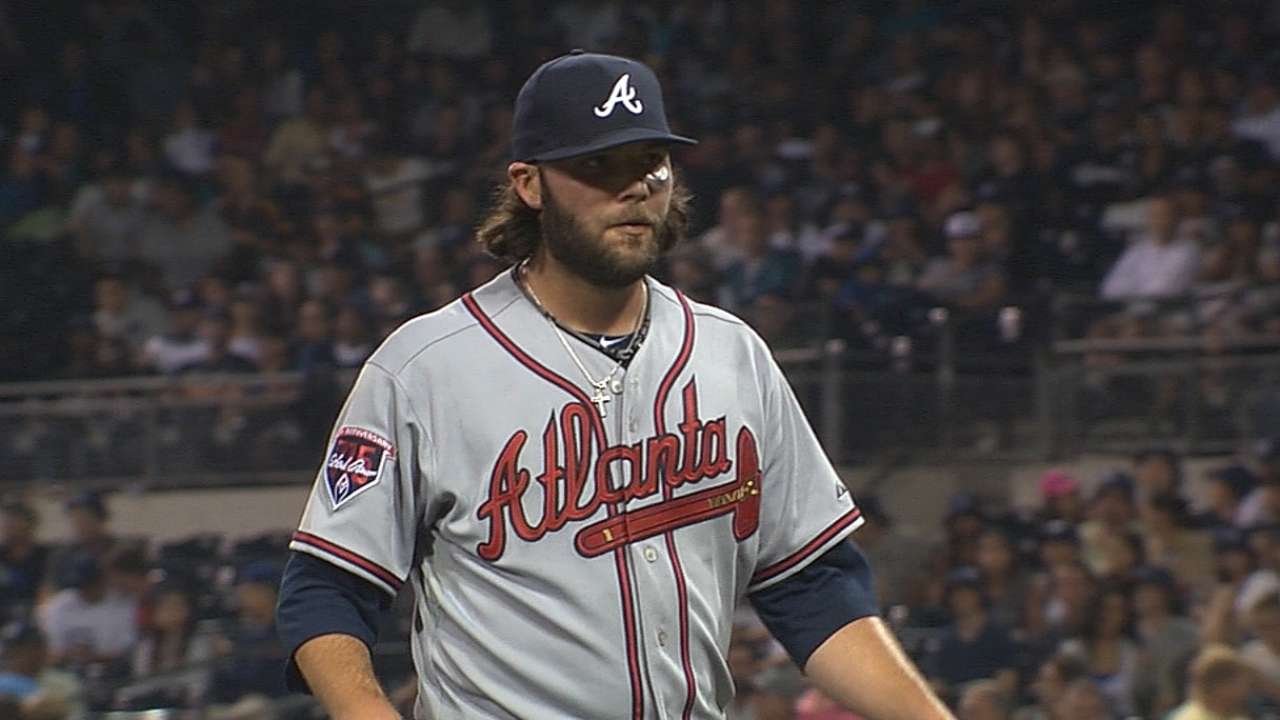 ATLANTA -- Instead of continuing to hope James Russell will magically become the left-handed specialist that his team currently lacks, Braves manager Fredi Gonzalez said he will likely begin using Russell in a way that best satisfies the strengths shown via the unique splits he's produced this season.
"Maybe I need to do a better job for him, maybe give him a full inning instead of bringing him in, in the middle of an inning," Gonzalez said. "We need to try to figure all of that out to make him perform at the level where he can help us."
Russell's past two appearances have consisted of him facing just one left-handed hitter. He walked Bryce Harper during Saturday night's decisive 11th inning against the Nationals and surrendered a single to Carl Crawford during Monday's three-run eighth inning against the Dodgers.
Since being acquired from the Cubs on July 31, Russell has faced 17 batters, 11 of which have been left-handed. Of those 11 lefties, five have recorded hits and another has drawn a walk. These struggles simply extend what Russell was doing with the Cubs.
Russell has allowed left-handed batters to hit .324 (23-for-71) with a .385 on-base percentage this season. Last year, lefties hit just .183 (21-for-115) with a .221 OBP against him. Adding to the oddity of the left-handed reliever's stats is the fact that he has limited right-handed hitters to a .113 (7-for-62) batting average and a .253 OBP this year.
"[Pitching coach Roger McDowell] is looking at it," Gonzalez said. "Maybe it's just one pitch, maybe it's just location against lefties. Maybe it's just one of those years."
If the Braves want to gain a true left-handed specialist, they might need to look at the possibility of recalling Chasen Shreve, who has worked four scoreless innings since being sent from Atlanta to Triple-A Gwinnett on Aug. 1. Another candidate is Luis Avilan, who has at least shown some recent signs of promise while pitching for Gwinnett.
Mark Bowman is a reporter for MLB.com. Joe Morgan is an associate reporter for MLB.com. This story was not subject to the approval of Major League Baseball or its clubs.