Fredi goes with 'feel' to determine leadoff spot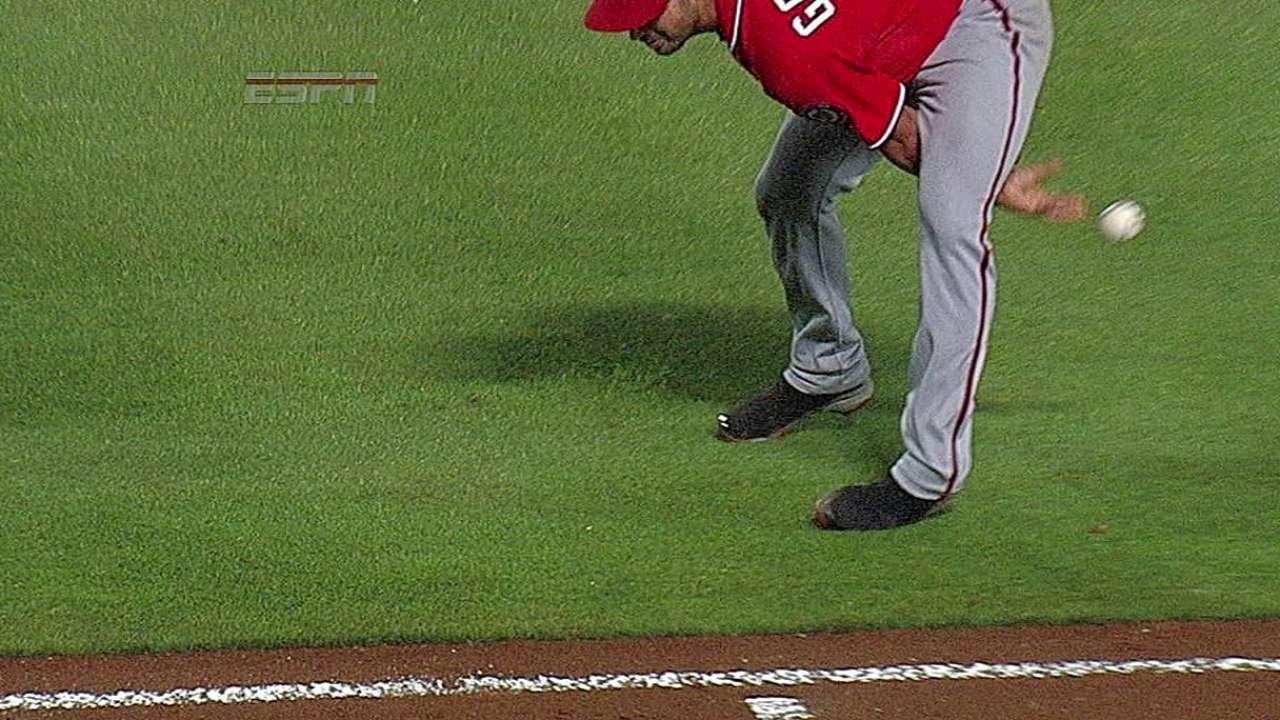 ATLANTA -- Braves manager Fredi Gonzalez has utilized Emilio Bonifacio as his leadoff hitter in four of the past six games, including Monday night's series opener against the Dodgers. But the mad scientist indicated he might still occasionally experiment with placing B.J. Upton in the top spot of his lineup.
Gonzalez said he will use "feel" to determine who fills his leadoff spot on a daily basis. While the Braves might be ready to phase Upton out of the leadoff role, they are not ready to send him to the bench for the remainder of the season. Thus, in order to fill the lineup's first spot on a daily basis, Bonifacio would have to play a variety of positions.
Given that Jason Heyward has had some success as the leadoff hitter, there has been reason to wonder if he should fill the role against right-handed starting pitchers. Within this arrangement, Bonifacio would handle the duties against southpaw starters. But if Heyward is situated directly in front of Tommy La Stella and three-hole hitter Freddie Freeman, the Braves would be susceptible to left-handed relief specialists.
Though it appears he has at least softened his stance, Gonzalez has maintained that he has extended the Upton leadoff experiment because he feels that is where the veteran center fielder has been most comfortable and productive.
Upton has batted .220 with a .282 on-base percentage in the 36 games he has manned the lineup's top spot. This OBP is the lowest of any Major Leaguer (minimum 36 games) in the leadoff spot this year.
Monday marked just the second time Upton has started and not batted leadoff since being moved to that spot on June 24. He has batted eighth on the two occasions that he has been in the lineup when Bonifacio has batted in the first spot.
"There are still gut feelings and feel and knowing your personnel more than strictly by the numbers," Gonzalez said. "I use all of it. At the end of the day, I think you go with your gut. I think 30 managers would tell you the same things. Information is good. But sometimes you just have to know personnel and what you're doing is the right thing."
Mark Bowman is a reporter for MLB.com. This story was not subject to the approval of Major League Baseball or its clubs.