Fredi giving B.J. another shot in leadoff spot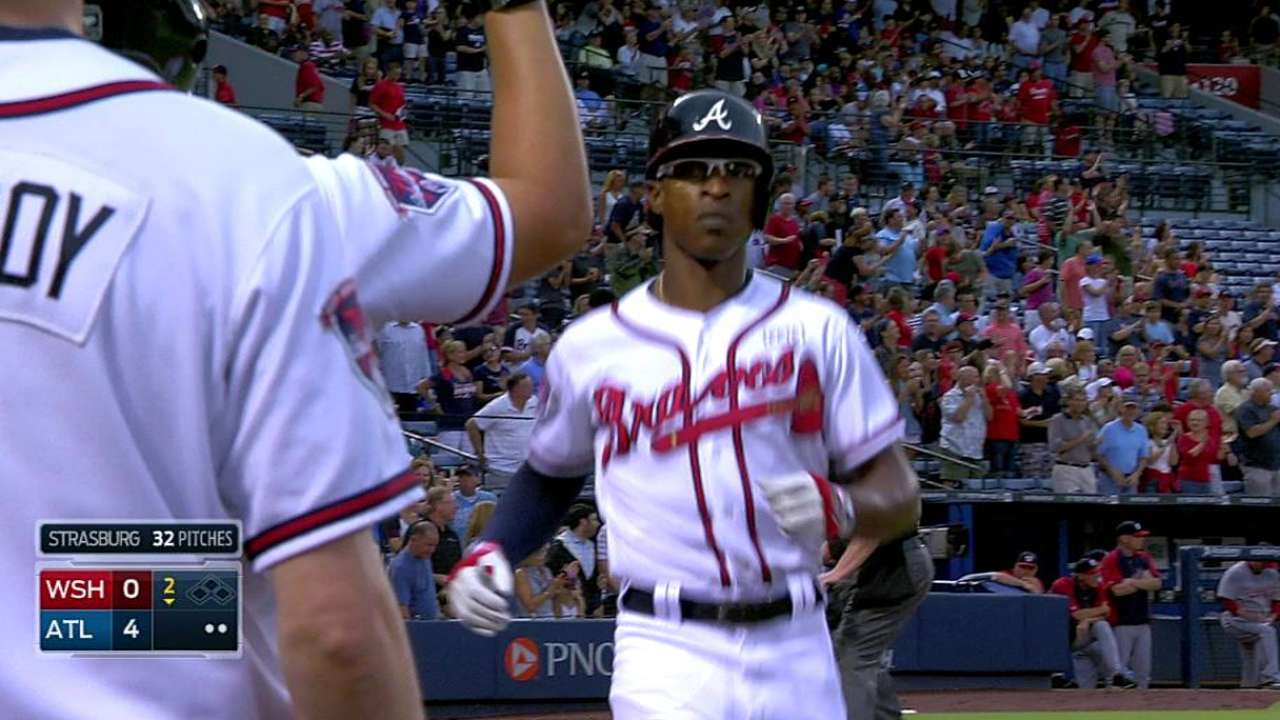 ATLANTA -- Braves manager Fredi Gonzalez raised some eyebrows when he placed B.J. Upton back in the leadoff spot for Friday night's series opener against the Nationals. But as fans and media members were trying to make sense of the decision, Upton hit one of the three two-run homers Stephen Strasburg surrendered in the Braves' 7-6 victory.
"I'm just going back to the comfort, where he has done well," said Gonzalez, who is correct in stating that Upton has been more productive in the leadoff spot than he has in any other lineup spot since joining the Braves last year.
But as Upton has batted .228 with a .291 on-base percentage in the 35 games he has manned the lineup's top spot entering Saturday, he has not proven to be the best option to fill that role. The Padres' Everth Cabrera is the only player to compile a lower OBP (.290) as a leadoff hitter (minimum 35 games) this year.
"You look at the numbers, and he has been productive there," Gonzalez said. "You always try to put guys in positions where they are going to be productive or as productive as you can."
Gonzalez had used Emilio Bonifacio as his leadoff hitter during the two games played earlier this week in Seattle. But Upton has been back in the leadoff spot during the first two games of this weekend's three-game set against the Nationals.
Mark Bowman is a reporter for MLB.com. Joe Morgan is an associate reporter for MLB.com. This story was not subject to the approval of Major League Baseball or its clubs.