Braves set to pay tribute to the late Van Wieren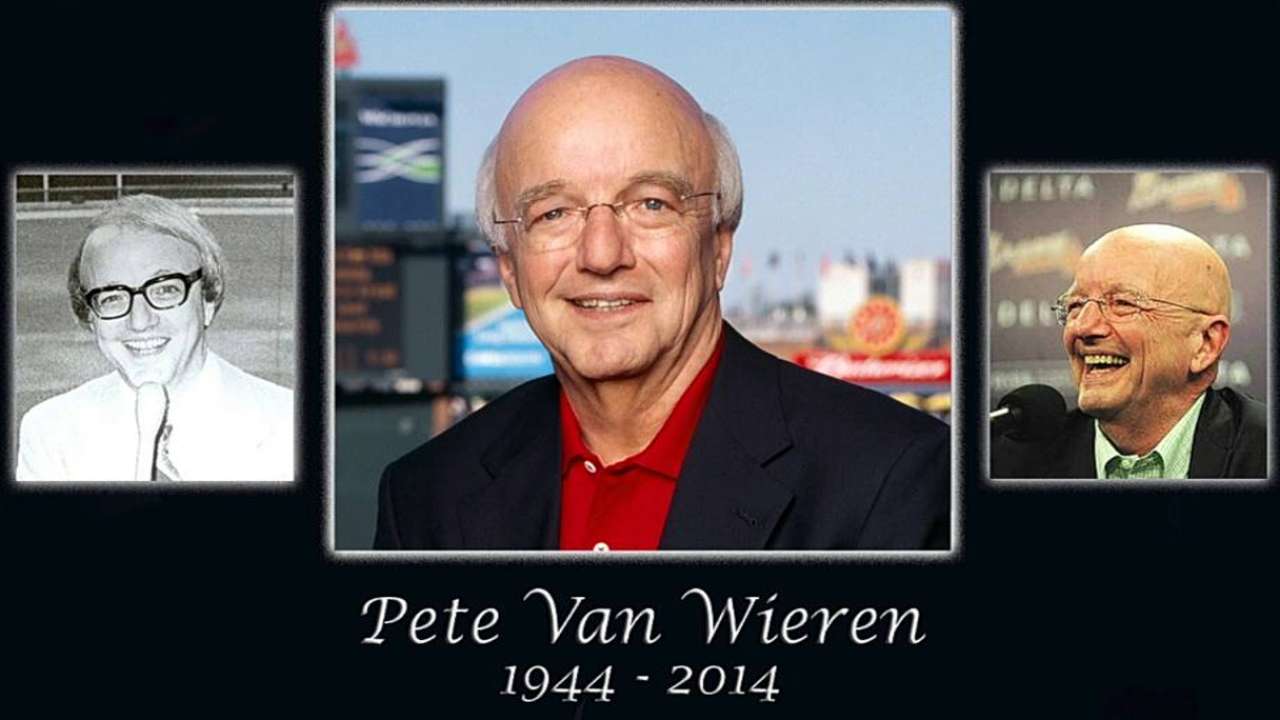 ATLANTA -- As longtime Braves broadcaster Pete Van Wieren began losing his battle against cancer, he informed family members that he wanted any memorial events to have an upbeat and positive feel.
The Braves will adhere to this wish when they honor Van Wieren's memory during an on-field ceremony before Saturday's 7:10 p.m. ET game against the Nationals. Many of the players in attendance for Alumni Weekend will enjoy a chance to celebrate the life of the legendary broadcaster, who called Braves games for 33 seasons (1976-2008).
To further honor Van Wieren, the Braves will wear a "Pete" patch on the left chest of their jerseys for the remainder of the season.
Countless members of the baseball world mourned this past Saturday's passing of Van Wieren, who was originally diagnosed with cutaneous B-cell lymphoma on Nov. 4, 2009.
Mark Bowman is a reporter for MLB.com. This story was not subject to the approval of Major League Baseball or its clubs.