Bonifacio in starting lineup with Heyward resting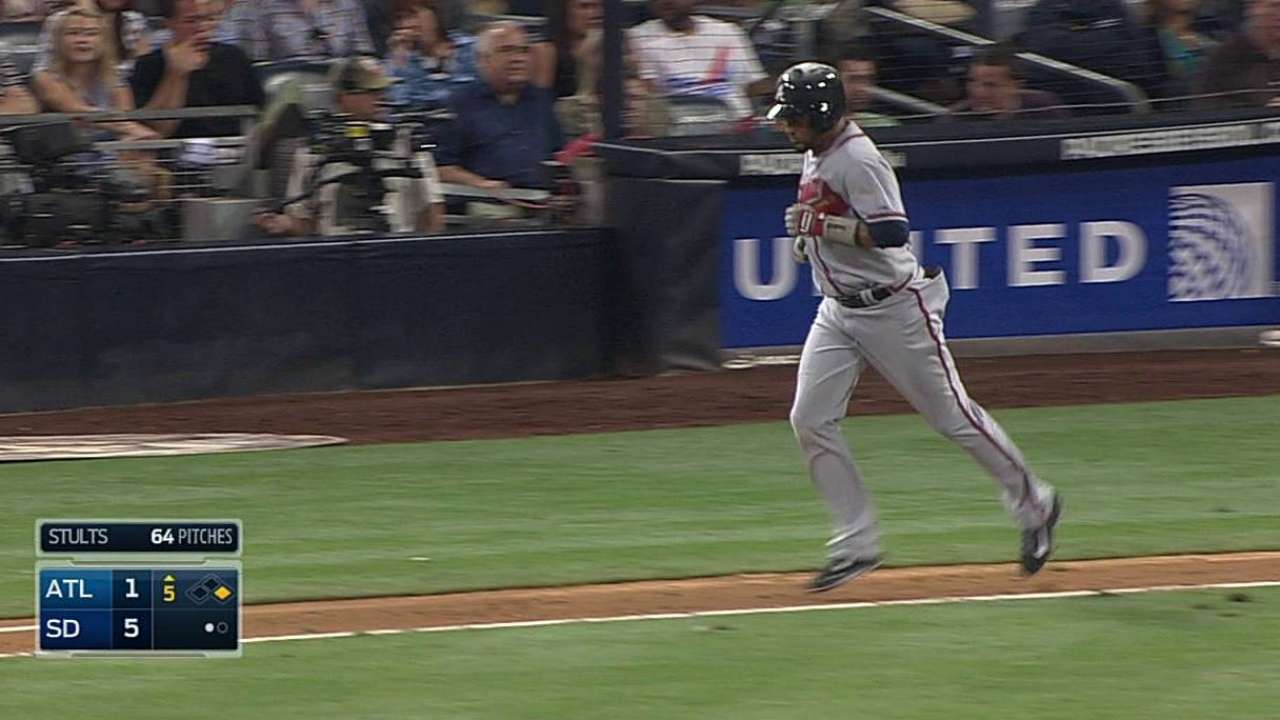 SAN DIEGO -- Braves manager Fredi Gonzalez will allow matchups and trends to dictate how often he places the versatile Emilio Bonifacio in his starting lineup. But with Jason Heyward still nursing a sore back on Friday, Bonifacio found himself in right field on his first day with the club.
"If Jason was healthy, then he doesn't play today," Gonzalez said in reference to Bonifacio, who served as the starting right fielder in Friday night's game against the Padres.
When Bonifacio was acquired from the Cubs late Thursday afternoon, Braves general manager Frank Wren and Gonzalez both made it perfectly clear that the versatile veteran was most valuable when used as a super utility man, who makes a few starts a week at a couple of different positions.
Still, some fans seemed to think Bonifacio would would occasionally spell B.J. Upton in center field and the leadoff spot. But Gonzalez seemed to kill this thought once again courtesy of his comment above and the decision to bat Bonifacio eighth during Friday night's game against the Padres.
Gonzalez said he had no desire to mess with Upton, who had batted .250 with a .309 on-base percentage in the 31 games he had played since moving to the leadoff role on June 24. Those numbers might not scream leadoff hitter, but the Braves have at least received a little more out of Upton, who had hit .192 with a .270 on-base percentage in the 197 games he played before moving to the lineup's top spot.
"I want to keep my guy there [in the leadoff spot]," Gonzalez said. "I think he's had some success there in that spot. That's what we want to do. We want to put guys in positions where they've been successful. 'Boni' is not an everyday guy and I don't want to jerk B.J. around."
Bonifacio has become quite accustomed to filling a backup role that introduces him to a variety of positions. The 29-year-old vet has made at least 81 starts at four different positions -- second base, center field, third base and shortstop. He has primarily played second base over the past couple of seasons, but his time there will likely be limited as long as Tommy La Stella continues being one of the Braves' most reliable offensive threats.
"I've been playing everywhere, so I'm prepared to be everywhere," Bonifacio said. "It's no big deal."
Mark Bowman is a reporter for MLB.com. This story was not subject to the approval of Major League Baseball or its clubs.