Simmons playing through 'nagging' shoulder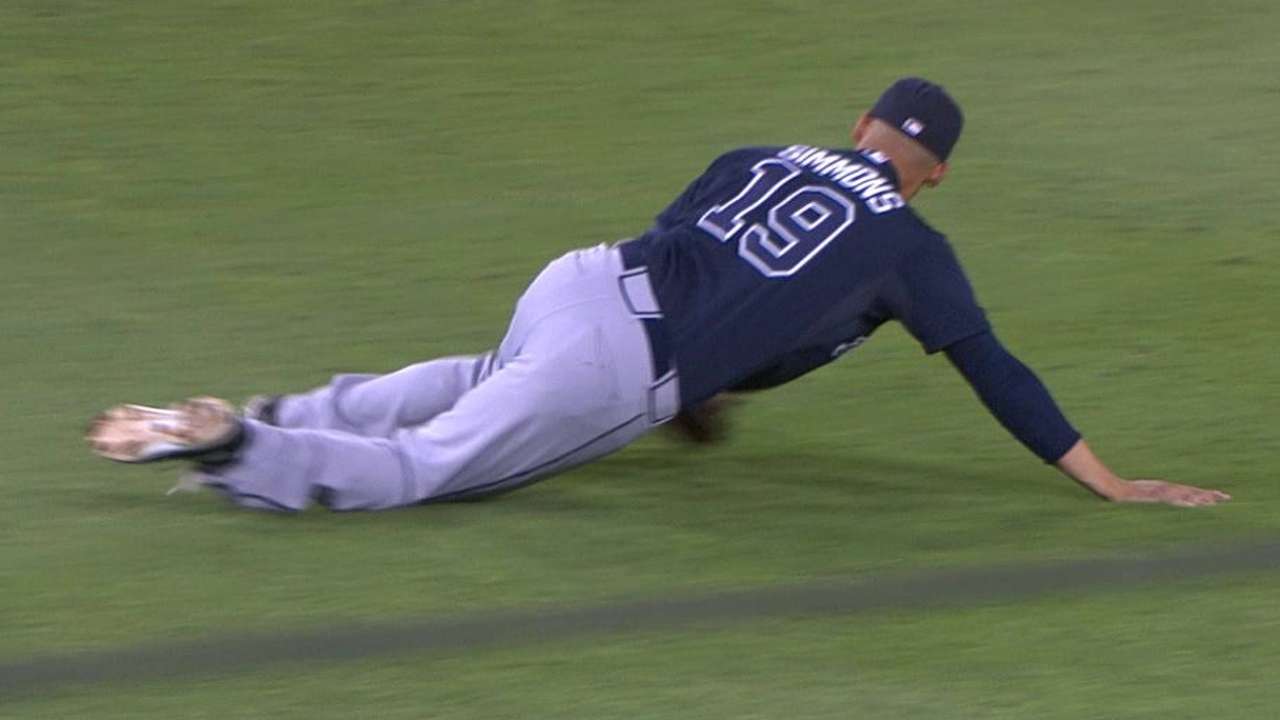 LOS ANGELES -- As reporters approached on Thursday afternoon, Braves shortstop Andrelton Simmons smirked, acknowledging that he knew the questions to follow would be about his right shoulder, which he aggravated during Wednesday night's game.
"It's not that bad, but it's definitely a nagging thing," Simmons said. "But it's not to where I can't play. If I need to put a little extra on my throws, I'll feel it a little bit."
Simmons was back in the Braves' lineup on Thursday and did not seem concerned about the discomfort he felt after making an aggressive throw to the plate during Wednesday's eighth inning. The exciting shortstop's off-balance throw was made after he dove and smothered Juan Uribe's go-ahead single just after it entered the outfield grass.
Simmons was seen grimacing as he made warmup throws the next inning.
"He's fine," Braves manager Fredi Gonzalez said. "He got some treatment last night on his shoulder, but he's fine. If [the trainers] tell me there's more than that, then I would definitely not play him. But, he's fine."
Mark Bowman is a reporter for MLB.com. This story was not subject to the approval of Major League Baseball or its clubs.