Heyward day to day with lower back soreness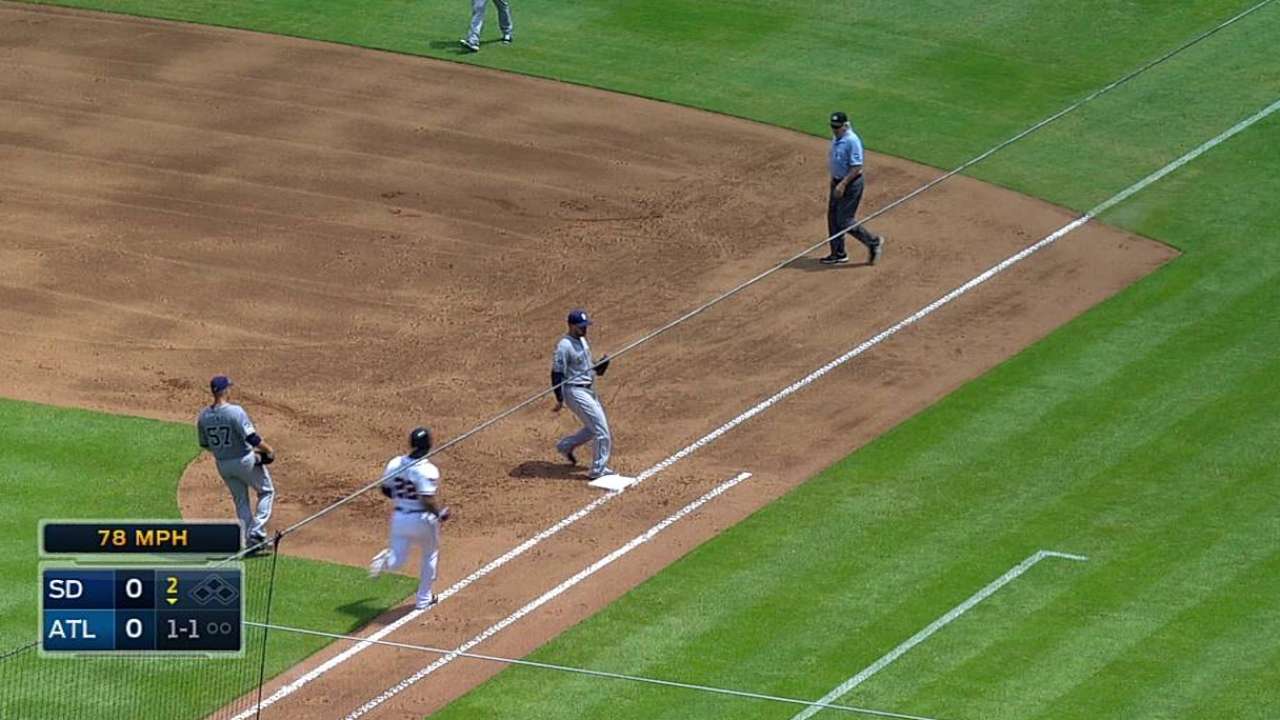 ATLANTA -- Jason Heyward exited Monday afternoon's finale vs. the Padres due to lower back soreness.
Heyward, listed as day to day after undergoing treatment following his departure, will wait to see how his back responds from Atlanta's flight to Los Angeles before deciding if he can play on Tuesday.
"Being smart, after this flight, I'm going to have to absolutely see how it feels tomorrow," Heyward said. "If we've figured out what the spot is and we work it well enough, I'm not counting [a return on Tuesday] out. But being smart, we're just going to see what happens. Nothing major."
Braves manager Fredi Gonzalez added: "He came in just before his first at-bat and he goes, 'Skip, my back's tightening up on me a little bit.' Hopefully, tomorrow he wakes up and he feels better. I know that the trainers have been working on him since that third inning. Hopefully, we get him back on the field here in the next couple of days."
Ryan Doumit took Heyward's spot in right field prior to the top of the fourth one day after starting in place of Heyward on Sunday. Heyward played three innings in the field and grounded out to first base in his only at-bat. His early exit snapped a streak of reaching base in 16 consecutive games.
"I was going after a foul ball Thursday night, and it kind of grabbed me," Heyward said. "I've been winging it since then. I was hoping yesterday would kind of free me up some, but it didn't. I was hoping it loosen after I got out there and got going, but it didn't."
Joe Morgan is an associate reporter for MLB.com. This story was not subject to the approval of Major League Baseball or its clubs.