Fredi leaning on bench in stretch without off-days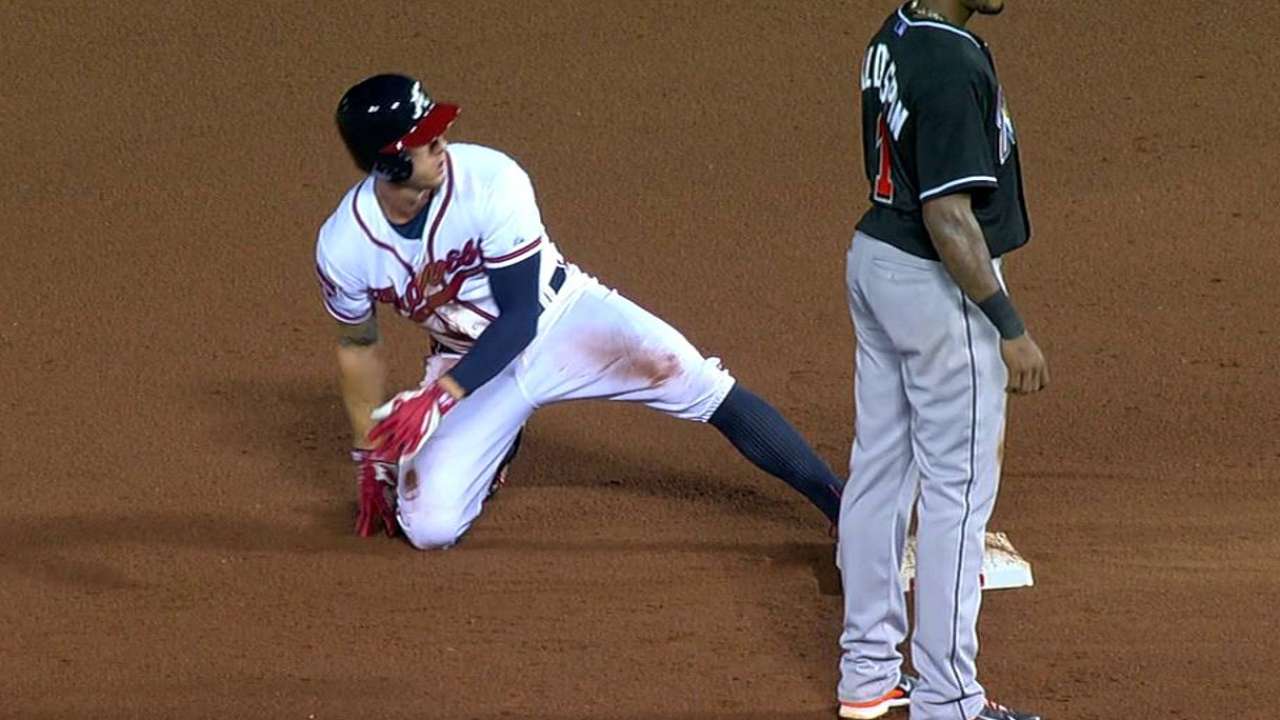 ATLANTA -- As the Braves played the 11th of 17 consecutive days out of the All-Star break on Monday, manager Fredi Gonzalez started Jordan Schafer and Phil Gosselin as part of an effort over the next few days to play the reserves and rest the regulars.
"After the All-Star break, we have 17 straight," Gonzalez said. "I'm going to pick this time to play the bench a little bit."
Gonzalez started Gerald Laird and Ryan Doumit on Sunday in place of Evan Gattis and Jason Heyward. Gattis was off Sunday as part of Atlanta's plan to sit him down every three games.
By resting B.J. Upton and Tommy La Stella on Monday -- similar to sitting Andrelton Simmons on Thursday and Heyward on Sunday -- Gonzalez is able to space out the off-days.
Gosselin earned his first start of the season after reaching on an error and lining out in his first two pinch-hit opportunities over the weekend. The infielder aims to build on the .344 batting average he posted in 407 plate appearances with Triple-A Gwinnett this season.
"I figured I might be in there just because it's a day game after a night game, that kind of thing, so I just came here prepared to start," Gosselin said. "I want to get out there and get a few at-bats and help the team any way I can."
Atlanta hopes Gosselin's hot bat will jolt a bench that has struggled to produce this season. Braves pinch-hitters ranked 25th in the Majors with a .165 batting average (19-for-115), and 26th with a .236 on-base percentage entering Monday.
"There's no question," Gonzalez answered when asked if some extra at-bats in the next few days could help the slumping bench. "Play the bench, get them some at-bats."
Joe Morgan is an associate reporter for MLB.com. This story was not subject to the approval of Major League Baseball or its clubs.