Simmons latest Braves regular to get a night off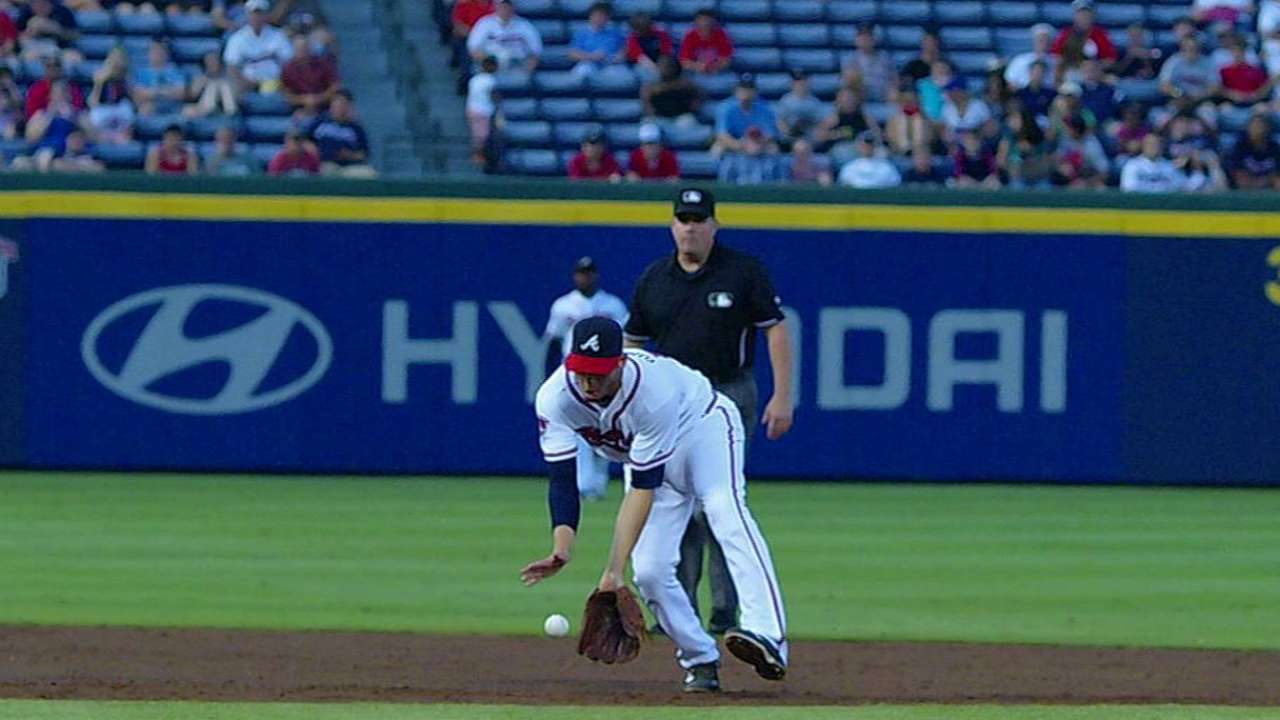 ATLANTA -- As catcher Evan Gattis returned to the Braves' starting lineup, Andrelton Simmons received the night off on Thursday. Ramiro Pena started as shortstop and batted eighth in place of Simmons.
Simmons entered Thursday having played in 48 of Atlanta's past 49 games, and his 866 1/3 innings played this year rank third on the team. Gattis' return to the lineup falls in line with Braves manager Fredi Gonzalez's plan to give him a day off once every few days.
"Going forward, we'll do that like we did at the beginning of the year," Gonzalez said. "Just keep him healthy, keep him fresh."
Meanwhile, reliever Anthony Varvaro will spend a second day on the paternity list. Atlanta has not yet received word if his wife has given birth yet, but Varvaro is allowed up to three days off for paternity leave.
"I'm hoping everything is good, but I haven't heard if the baby was delivered or anything," Gonzalez said. "I haven't even heard that. I know he's not here. He mentioned to me that today would have been the day."
Joe Morgan is an associate reporter for MLB.com. This story was not subject to the approval of Major League Baseball or its clubs.