Bethancourt proves worthy of role, just not yet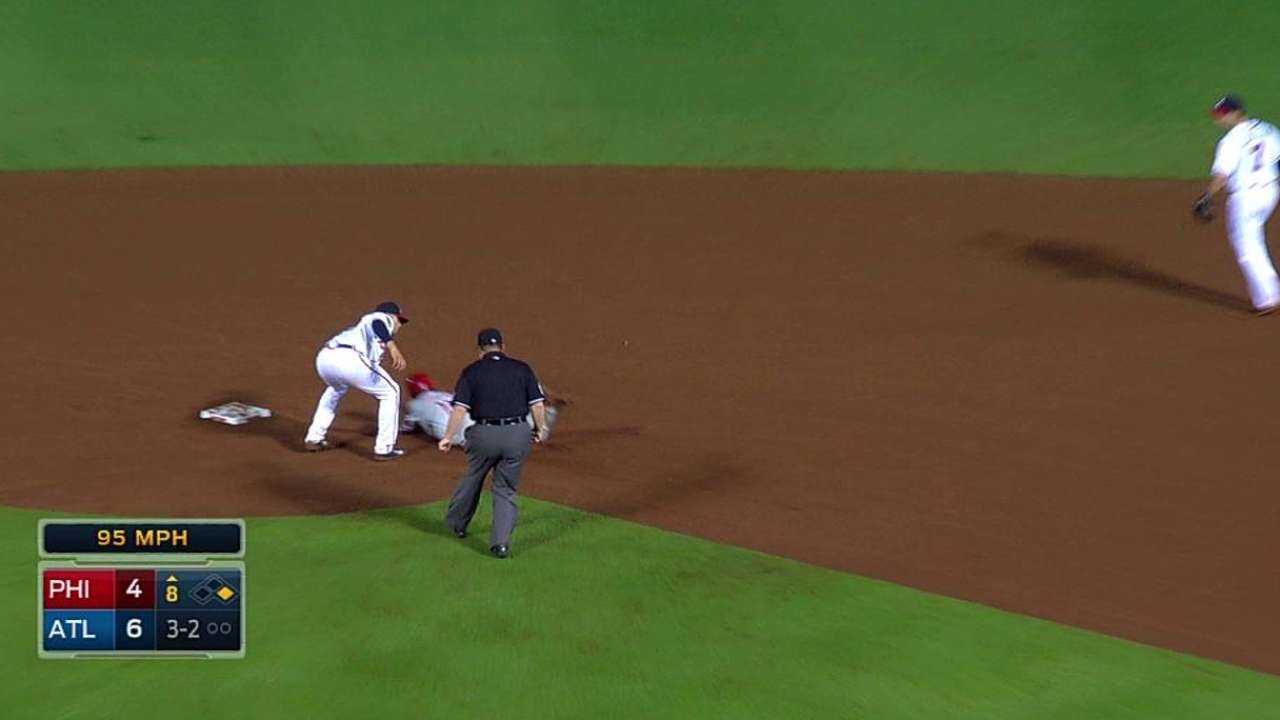 ATLANTA -- As long as his back cooperates, Evan Gattis will continue serving as the Braves' primary catcher. But Christian Bethancourt spent the past three weeks giving the organization confidence that he is ready to assume that role when necessary.
"This guy is going to be our catcher of the future," Braves manager Fredi Gonzalez said of Bethancourt. "He's just going to have to wait his turn, which is probably hard for young players to [understand]. But he was very impressive defensively, and I thought he got better offensively."
Bethancourt's first true Major League stint came to a close on Monday, when he was optioned to Triple-A Gwinnett to create a roster spot for Gattis, who had been sidelined since June 27 with a bulging thoracic disk in his back.
While the Braves are hoping to be able to rely on Gattis' power throughout the remainder of the season, they are well aware of the fact that back injuries can prove bothersome for many players, especially those who are subjected to the frequent squatting requirements of a catcher.
Even if Gattis makes it through this season without any further problems, there is reason to wonder if the Braves will look to trade him during the winter to an American League club that would have the luxury to use him as a designated hitter when he is not handling the catching duties.
With that in mind, the Braves are at least comforted by what they saw out of Bethancourt, who hit .240 (12-for-50) and lived up to his billing of being an above-average defender. Though, he did not throw out any of the six runners who tried to steal against him, the 22-year-old strong-armed backstop did show off his arm strength when he denied Jimmy Rollins' bid to advance to second base on a dropped third strike on Friday night.
"He made it look easier than what it really was," Gonzalez said of that particular play. "To come up and make a nice strong accurate throw was impressive. I think he's going to be catching a lot of games for us in our future."
Mark Bowman is a reporter for MLB.com. Joe Morgan is an associate reporter for MLB.com. This story was not subject to the approval of Major League Baseball or its clubs.