Gattis gets right back in the action off disabled list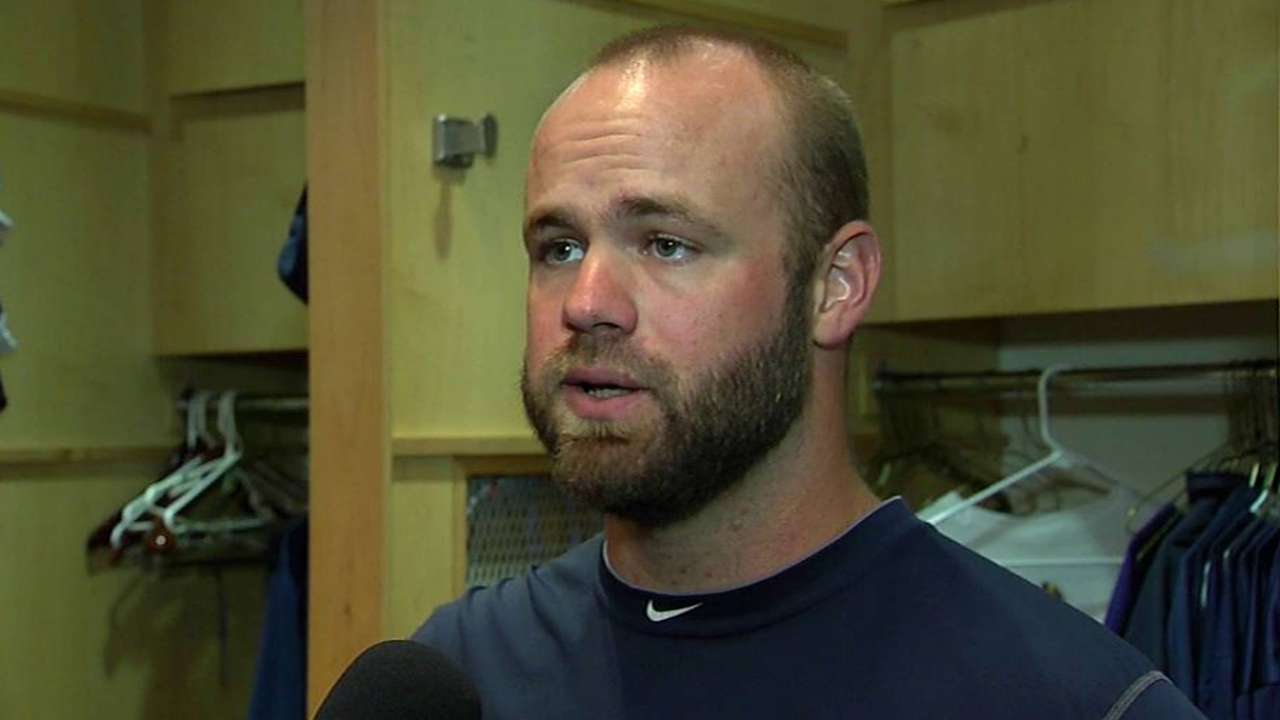 ATLANTA -- Braves manager Fredi Gonzalez wasted no time putting Evan Gattis back in the lineup once the club activated the slugger from the disabled list on Monday afternoon and optioned fellow catcher Christian Bethancourt to Triple-A Gwinnett.
Gattis hit sixth against the Marlins on Monday night, making his first appearance for Atlanta since he first felt the effects of a bulging thoracic disk in his back on June 27. After catching 12 innings and going 3-for-16 with Gwinnett, Gattis is ready.
"I had a couple of bad at-bats, but it got better each day," Gattis said. "But my back was fine from Day 1. I'd like to get some knocks of course, but back felt good."
Gattis received an epidural injection on July 1 as part of his recovery process and played four games on his rehab assignment without any pain or discomfort. However, he is not sure how long the effects of the epidural shot will last.
"I don't really know, but I've heard, I think there's mixed reviews," Gattis said. "I think some people say it works for a small time, but some people say a couple of weeks, you kind of, your body's still responding to it. So, I'm not really sure about that, but I feel great."
Gonzalez said in Spring Training he wanted to keep Gattis on a schedule that would have him catch 100 games in his first Major League season as a starter and plans to keep Gattis on a similarly moderated schedule moving forward.
"Now, it's up to me to manage it a little bit," Gonzalez said. "Maybe catch him two days in a row and give him a day off and do it like we did early on and get him back in the swing of things, but there's no hesitation."
Mark Bowman is a reporter for MLB.com. Joe Morgan is an associate reporter for MLB.com. This story was not subject to the approval of Major League Baseball or its clubs.