J. Upton's status uncertain after being hit by pitch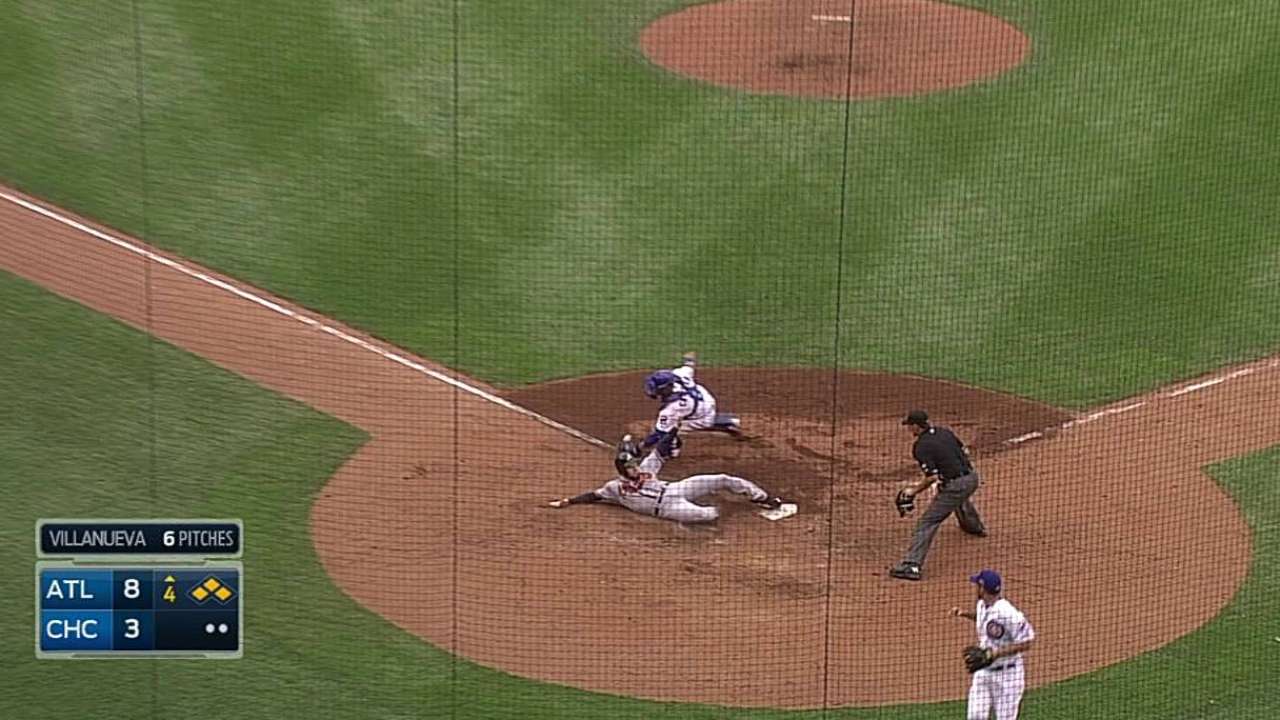 ATLANTA -- Justin Upton exited Sunday's game with left triceps soreness after Kyle Kendrick plunked him with an 88-mph sinker in the third. Braves manager Fredi Gonzalez is hopeful, but uncertain if Upton will be available to start on Monday.
Upton remained in the game initially, playing through the top of the sixth before the contest was halted for a rain delay lasting one hour and 39 minutes.
"I think the rain delay also got him, where you're sitting around and he's just trying to keep it heated up with some pads," Gonzalez said. "He came up just before the start after the rain delay, and he goes, 'Skip, it's stiff.' So, I said, 'You know what, let's not take a chance here.' I think at that point, we had a five-run lead."
Gonzalez wanted Upton to receive treatment quickly, so he performed a double switch in the bottom of the sixth, pinch-hitting Jordan Schafer for starter Alex Wood and Tyler Pastornicky for Upton before sending Schafer out to play left field for the rest of the game.
"I've got my fingers crossed that he will be in the lineup tomorrow," Gonzalez said. "We'll see."
Joe Morgan is an associate reporter for MLB.com. This story was not subject to the approval of Major League Baseball or its clubs.