Braves hope for healthy Gattis to be back Monday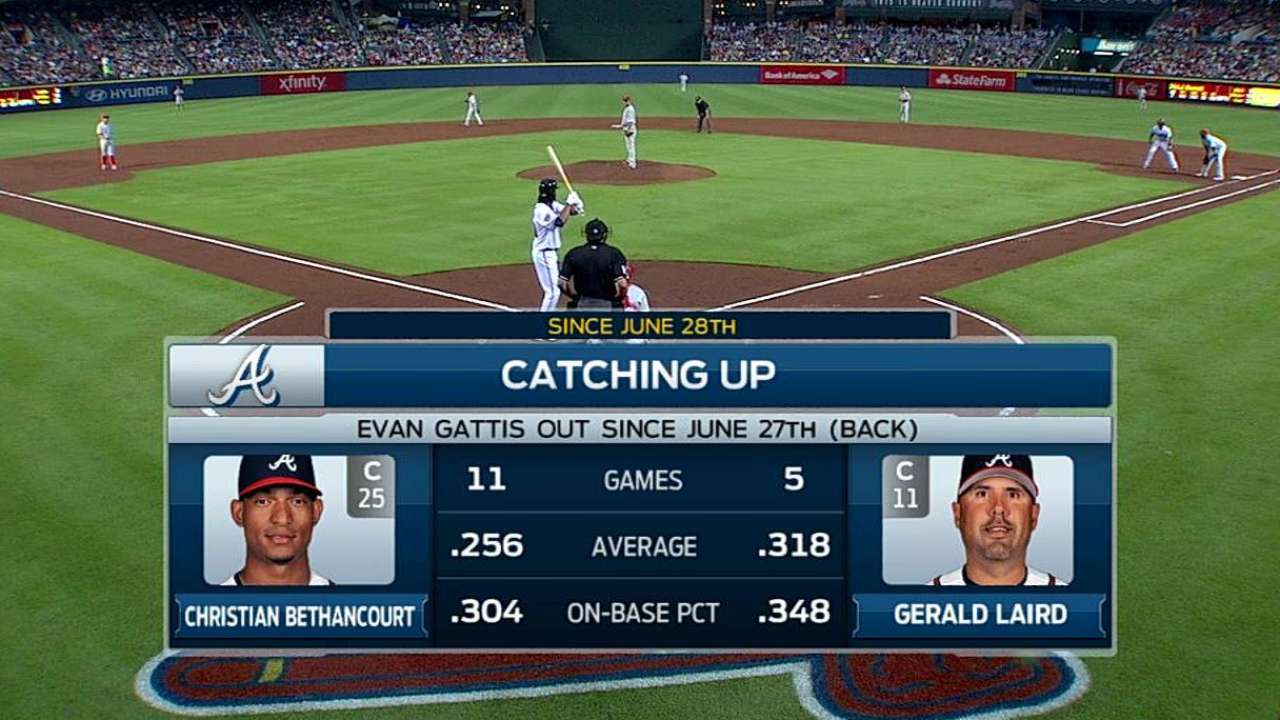 ATLANTA -- Evan Gattis (back) remains on track for a potential Monday return after catching five innings for Triple-A Gwinnett on Friday night. He is slated to serve as the designated hitter on Sunday after catching six to seven innings on Saturday.
Gwinnett manager Brian Snitker has been in close contact with Braves manager Fredi Gonzalez since Gattis began his rehab assignment on Thursday. Gattis was hitless in six at-bats entering Saturday, but he is gradually adjusting to game speed after missing more than three weeks.
"Evan told Brian that his timing has gotten better, feels better every time he goes out there," Gonzalez said. "I think we'll make a decision on Sunday afternoon for him to be up here Monday."
Gattis batted second on Saturday night in an effort to get as many at-bats as possible. He only made it to the plate twice in his five innings on Friday while batting in the cleanup spot.
"Don't be asking him to bunt or hit-and-run; I don't know if he can do that," Gonzalez joked. "He's just trying to get as many as-bats as he can in six or seven innings, which is a good idea. It's a great idea."
Joe Morgan is an associate reporter for MLB.com. This story was not subject to the approval of Major League Baseball or its clubs.