Bethancourt successful staying true to approach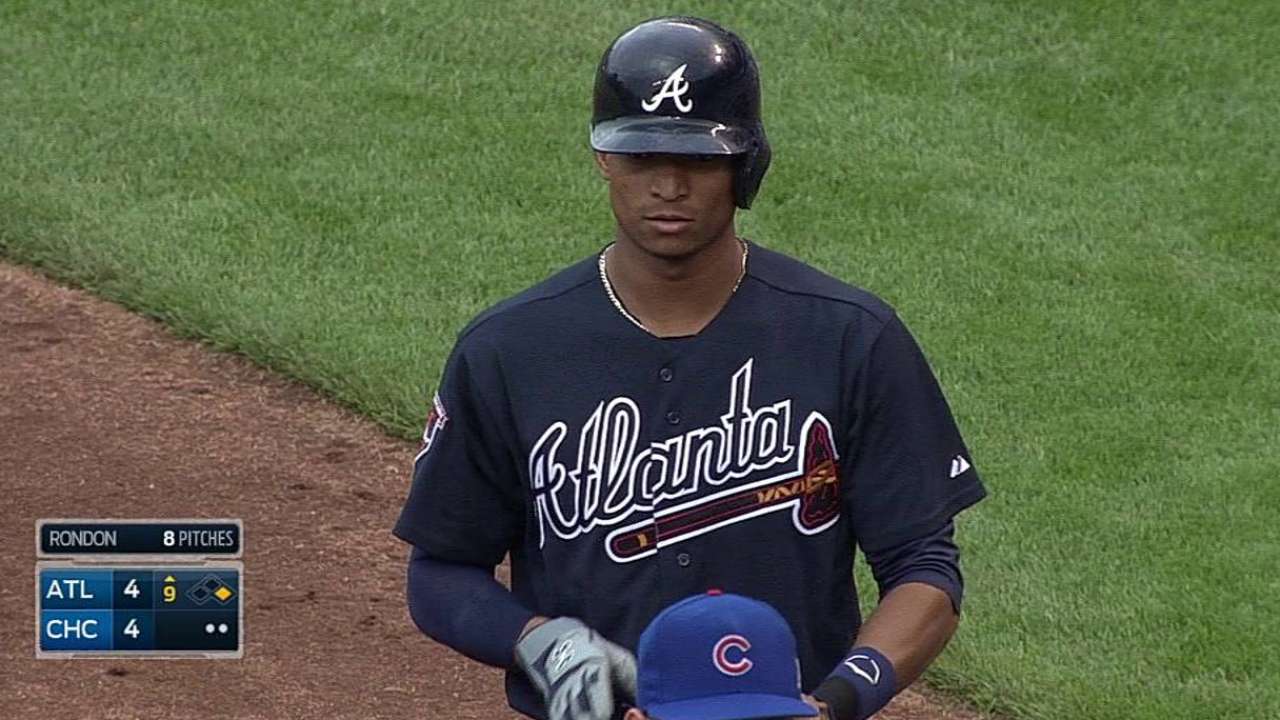 CHICAGO -- When starting catcher Evan Gattis was injured late in June, the Braves called up Christian Bethancourt, hoping the rookie could provide steady defense behind the dish and sprinkle in a hit now and then.
Bethancourt has done more than that. Heading into Saturday's game against the Cubs at Wrigley Field, the 22-year-old had gone 11-for-40 for a .275 average and had reached base in nine of his 10 starts.
He also has delivered a couple of clutch hits, the latest being a two-out single in the top of the ninth on Friday to tie the score at 4. That hit was overshadowed by the Cubs' rally in the bottom of the inning, but the Braves certainly took notice.
"He sure does look composed at the plate," manager Fredi Gonzalez said. "He had the tying run up there in the ninth inning and he delivered. I'm happy for him, and I'm happy with the way he called the game."
Bethancourt said his approach in the ninth on Friday was just to buckle down.
"In that situation, you have to do whatever you can to try and bring that run in," he said. "That's what I was trying to do. I was trying to make good contact with the ball."
Even though making the Major Leagues is a big deal for him -- as it would be for any young player -- Bethancourt said he's tried to not focus on the big picture too much.
"These are the things I've been doing my whole career, calling the pitches, controlling the game and getting a hit whenever I can," he said. "Just keep it simple, don't get too much under pressure and just do your job."
John Jackson is a contributor to MLB.com. This story was not subject to the approval of Major League Baseball or its clubs.