Gattis' first workout encouraging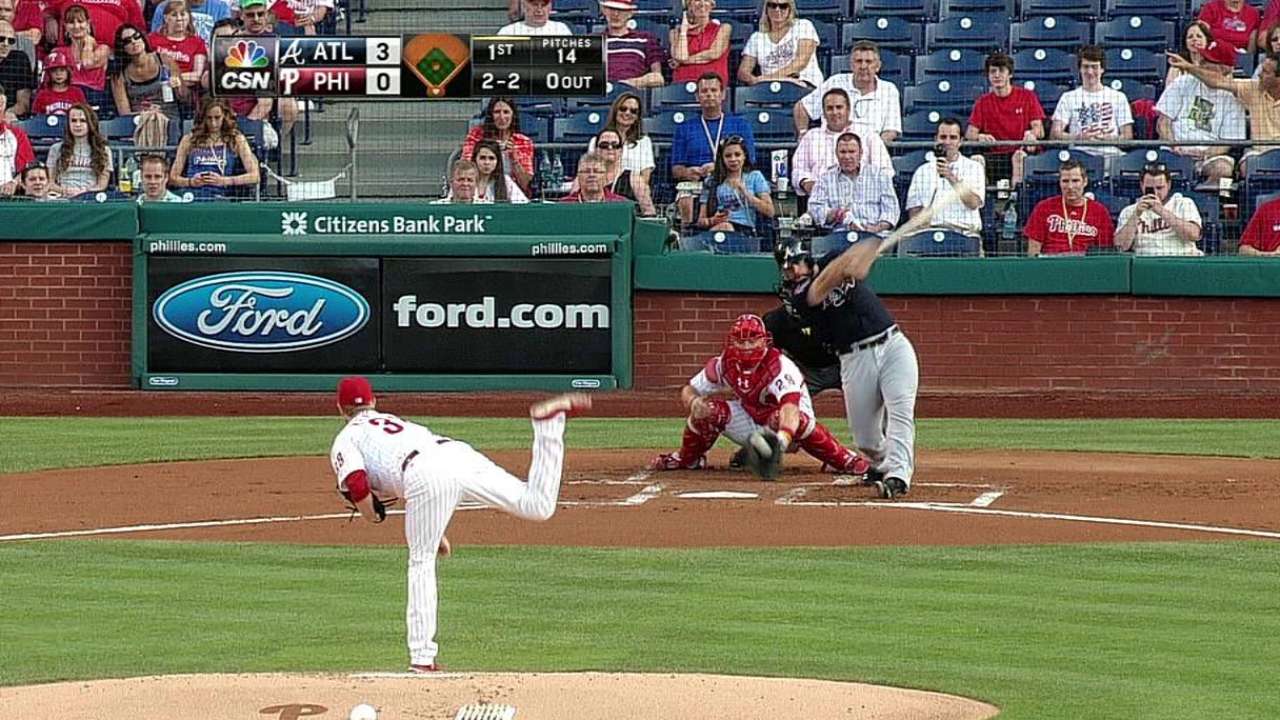 CHICAGO -- The update the Braves received on catcher Evan Gattis following Friday's workout was encouraging. Gattis (bulging disk in lower back) did more than expected at the organization's Class A affiliate in Rome, Ga.
"He took some dry swings, started with some dry swings, hit some tee, flips and was able to take some [batting practice] on the field,'' manager Fredi Gonzalez said. "He ran around, played some catch and he'll do the same thing [Saturday].
"We'll keep ramping him up that way."
Originally, Gattis was just expected to take some dry swings and maybe hit off the tee. Some have wondered why Gattis is working out with the Minor League team instead of with the Braves in Chicago, but Gonzalez said the reason is simple: Wrigley Field doesn't have the necessary facilities.
"You've got one batting cage, the training room is tiny and you've got 25 other guys," he said. "You can't do all that stuff."
If Gattis makes it through the weekend without any issues, he could begin a rehab assignment on Tuesday.
John Jackson is a contributor to MLB.com. This story was not subject to the approval of Major League Baseball or its clubs.