Gattis cleared for baseball activities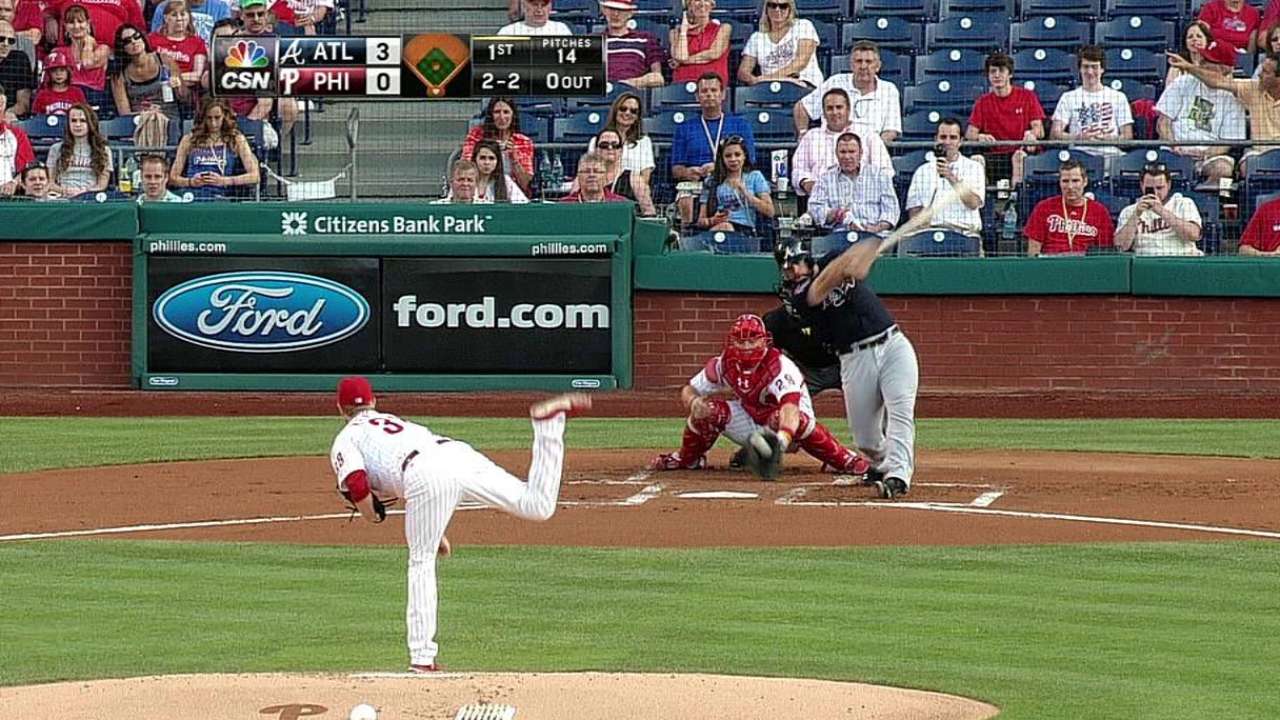 CHICAGO -- Catcher Evan Gattis (bulging disk in lower back) was cleared on Thursday to begin some light activity, and he spent Friday at the Braves' Class A affiliate in Rome, Ga., about 60 miles northwest of Atlanta.
"[Gattis is] not playing," manager Fredi Gonzalez said before the Braves' game against the Cubs on Friday.
"He's just gonna go up there and take some swings, and hopefully, progress from there. Maybe take some balls off the tee. I don't think he's gonna do anything on the field. He may, depending how he feels, but it won't be anything major.
"That's as far as we've got right now."
Gattis has been on the 15-day disabled list since July 1 (retroactive to June 29). Getting cleared for activity is a good sign, but it doesn't mean he's ready for action just yet. There's no timetable for when he will begin a rehab assignment.
"I think we'll wait this weekend and see how he feels," Gonzalez said. "He may swing today and not feel good, or he may swing today and say, 'Maybe tomorrow I can take some BP on the field.'
"If everything progresses well, we could do a rehab assignment [with Rome] or anyplace else. But anyway, we're not even close to that."
John Jackson is a contributor to MLB.com. This story was not subject to the approval of Major League Baseball or its clubs.