Fredi: Quick turnaround 'keeps us grounded'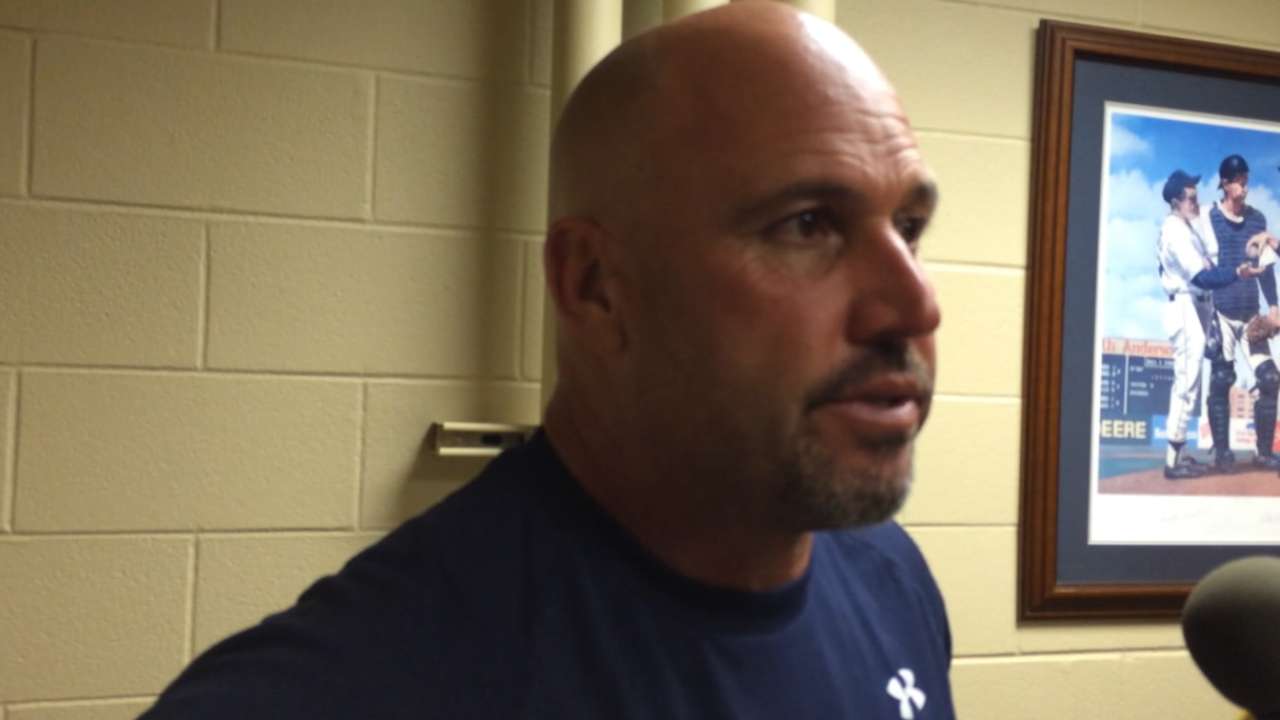 CHICAGO -- Three hours before a game, a Major League clubhouse usually is bustling with activity, but the visitors' clubhouse at Wrigley Field was nearly empty at noon CT Friday for a 3 p.m. start.
The Braves had a night game in New York on Thursday and didn't arrive at their hotel until about 2:30 a.m. Nearly all the players opted for the late bus -- arriving at the stadium just before 1 p.m. -- and the team didn't take batting practice.
The Cubs don't play night games on Fridays, necessitating the quick turnaround.
"It kind of reminded us of the old Minor League days," Braves manager Fredi Gonzalez said. "It keeps us grounded a little bit. Sometimes you get spoiled in the big leagues. I think it's good to come in at 2:30 in the morning and crank it up for a day game the next day. We used to do that in the Minor Leagues all the time."
Actually, it could have been worse. Until this season, the Cubs had an agreement with the city to play Friday day games at 1:20 p.m.
"That might have been even better," Gonzalez said. "Give us a little more of a reminder. Usually [in the Minors], you're on a bus for 12 hours and you come in at 3 in the morning."
John Jackson is a contributor to MLB.com. This story was not subject to the approval of Major League Baseball or its clubs.