Kimbrel might get more multi-inning save chances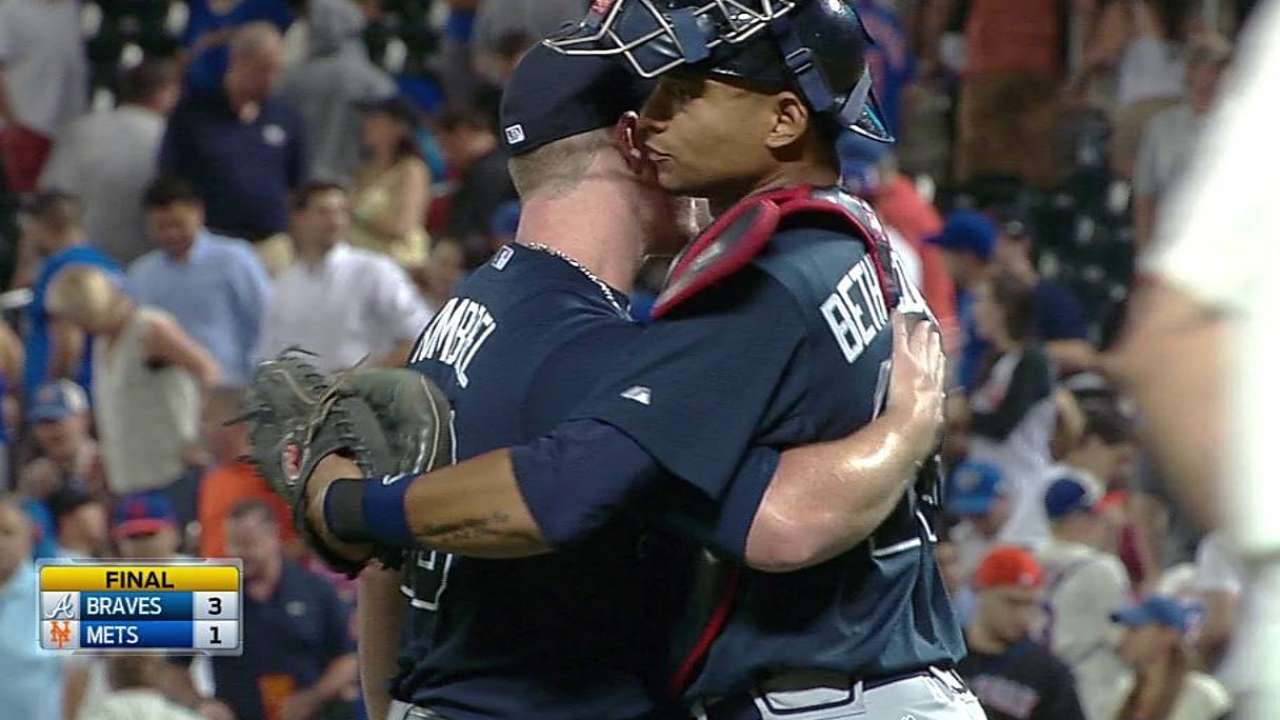 NEW YORK -- When Braves manager Fredi Gonzalez brought Craig Kimbrel in to notch the final four outs of Thursday night's 3-1 win over the Mets, he led many of his club's fans to think about how the dominant closer sat in the bullpen as the Dodgers completed their eighth-inning comeback during the decisive Game 4 of last year's National League Division Series.
But Gonzalez's postgame comments likely delighted those fans who are still haunted by images of seeing an irritated and agitated Kimbrel in the bullpen moments after Juan Uribe hit his game-winning homer off David Carpenter with one out in the eighth inning.
"The more he can do that, the more you feel comfortable using him in the postseason that way," Gonzalez said. "I don't feel comfortable yet using him two innings. But in the course of the year when the situation is right, where you have him pitching four or five days, maybe you go five outs and keep working him that way, but the pitch count is the biggest thing."
Working for the first time since July 4, Kimbrel need just 21 pitches to strand a pair of inherited runners in the eighth inning and then complete a perfect ninth inning. Consequently, he should be available to use during Friday afternoon's game against the Cubs.
"It was one of those things, just getting back out there and making sure I was throwing the ball over for a strike and things like that," Kimbrel said. "They asked before the game if I could go four outs, I said absolutely. It worked out tonight. If that comes around again, I'll be more than willing to go out and do it again."
Kimbrel has converted each of the multi-inning save opportunities he has had dating back to Sept. 5, 2012. His most recent one had been completed on June 6. Gonzalez said when the situations are right, he will likely attempt to give his All-Star closer a chance to get used to maintaining the necessary adrenaline between the eighth and ninth innings.
"I don't think you can do anything enough to get used to it," Kimbrel said. "It changes every single game. I've done it a handful of times. It was a situation that was there [tonight]. They asked me to pitch and I went in and did my job."
Mark Bowman is a reporter for MLB.com. This story was not subject to the approval of Major League Baseball or its clubs.