La Stella keeps his groove in front of family, friends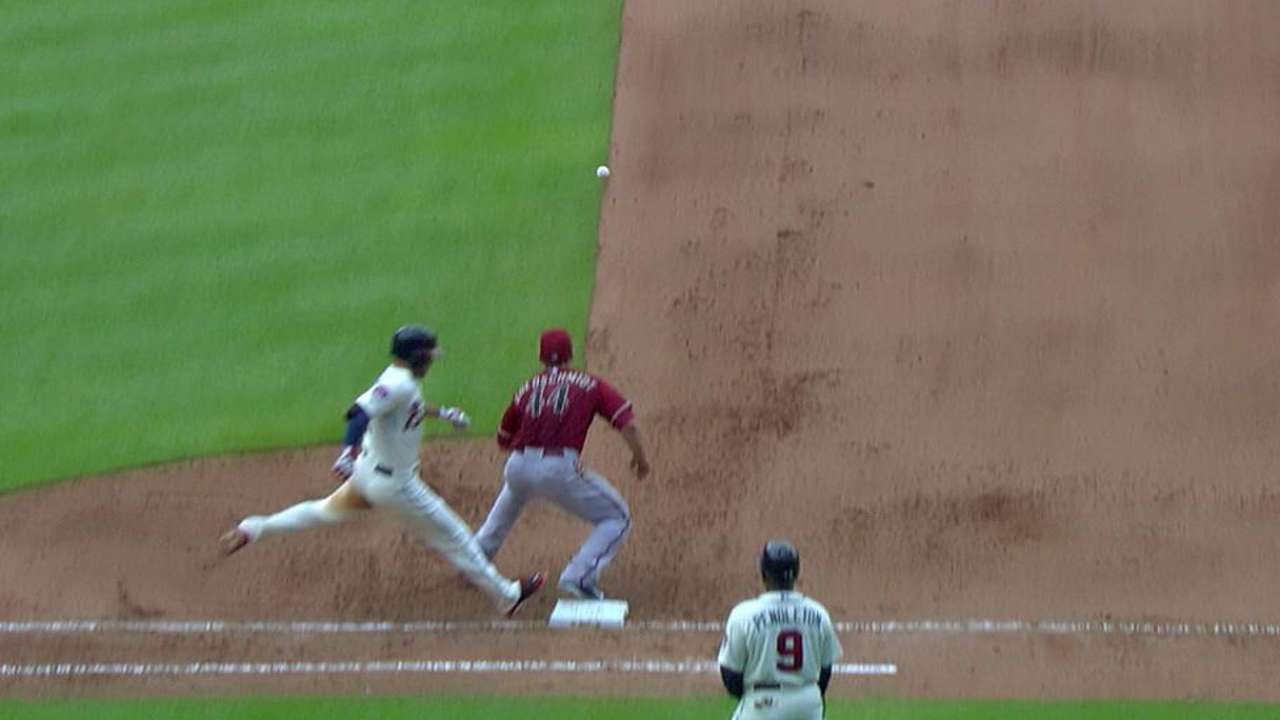 NEW YORK -- As Tommy La Stella grew up in New Jersey, just a short drive from Yankee Stadium, he knew all about Derek Jeter, Mariano Rivera and the other Yankees that he and his father loved. But before this week, his only previous trip to the home of the Mets came when he attended a friend's childhood birthday party.
La Stella has certainly not buckled under the pressure of playing in front of the many friends and family members who have come to Citi Field this week to get their first in-person look at him as a Major Leaguer. The 25-year-old second baseman entered Thursday's finale having gone 4-for-12 during the first three games of the series. His steady hand has provided Atlanta's lineup the contact bat it lacked before he made his Major League debut on May 28.
"It's pretty cool that people get to bond over [baseball]," La Stella said. "That to me is the most humbling thing. When the kids grow up, your family is not together that often. But to hear everyone say, 'Oh yeah we're coming to the game,' that is pretty special."
La Stella hit .411 through his first 16 games and then .122 over a 13-game stretch that was marred by an ill-advised decision to briefly throw him in the leadoff spot. But while batting seventh in each of the past 11 games, he has hit .389 with a .511 on-base percentage. Consequently, his .297 batting average ranks first among all NL rookies who have compiled at least 130 plate appearances.
"Sometimes you get young players come up and they get 10 hits and they stop doing what they were doing," Braves manager Fredi Gonzalez said. "Then they go 0-for-20 and they say, 'OK, I know what I need to do.' [La Stella] does the same program every day, whether 3-for-3 or 0-for-4 the night before."
Mark Bowman is a reporter for MLB.com. This story was not subject to the approval of Major League Baseball or its clubs.