Braves optimistic Gattis will return after All-Star break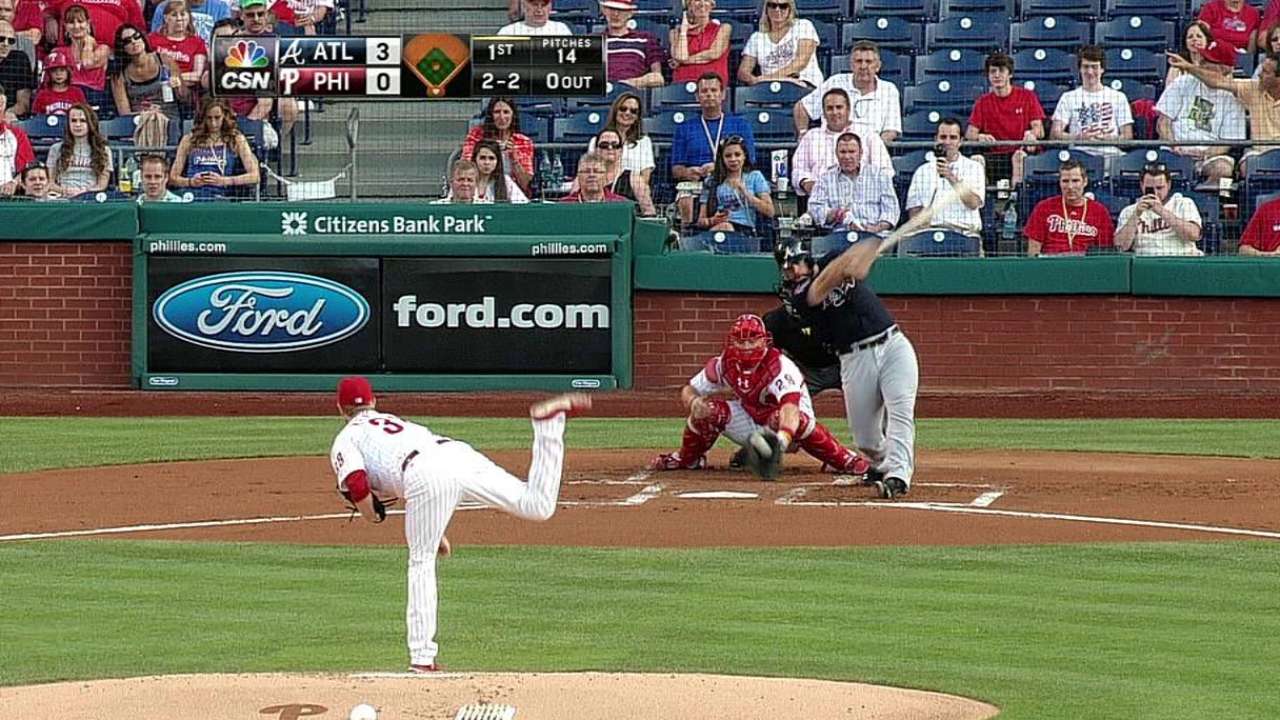 ATLANTA -- The Braves remain hopeful that Evan Gattis will be healthy enough to return to their lineup after the All-Star break. But as of Saturday, they were still waiting to see how Gattis reacts to the epidural injection he received on Wednesday.
The Braves said they would likely wait four to five days before judging Gattis' response to the injection he received near his spinal cord. Gattis was placed on the 15-day disabled list on Tuesday, after an MRI exam showed his back discomfort is a product of a bulging thoracic disc.
Gattis suffered the injury while taking a swing during the first inning of a June 27 game in Philadelphia. He would be eligible for activation when the Braves begin the post-All-Star break portion of their schedule on July 18.
Christian Bethancourt has handled the primary catching duties in Gattis' absence. Bethancourt was behind the plate on Saturday against the D-backs and he is expected to be in the starting lineup for Sunday afternoon's series finale.
Mark Bowman is a reporter for MLB.com. This story was not subject to the approval of Major League Baseball or its clubs.