B.J. Upton finding steady success in leadoff role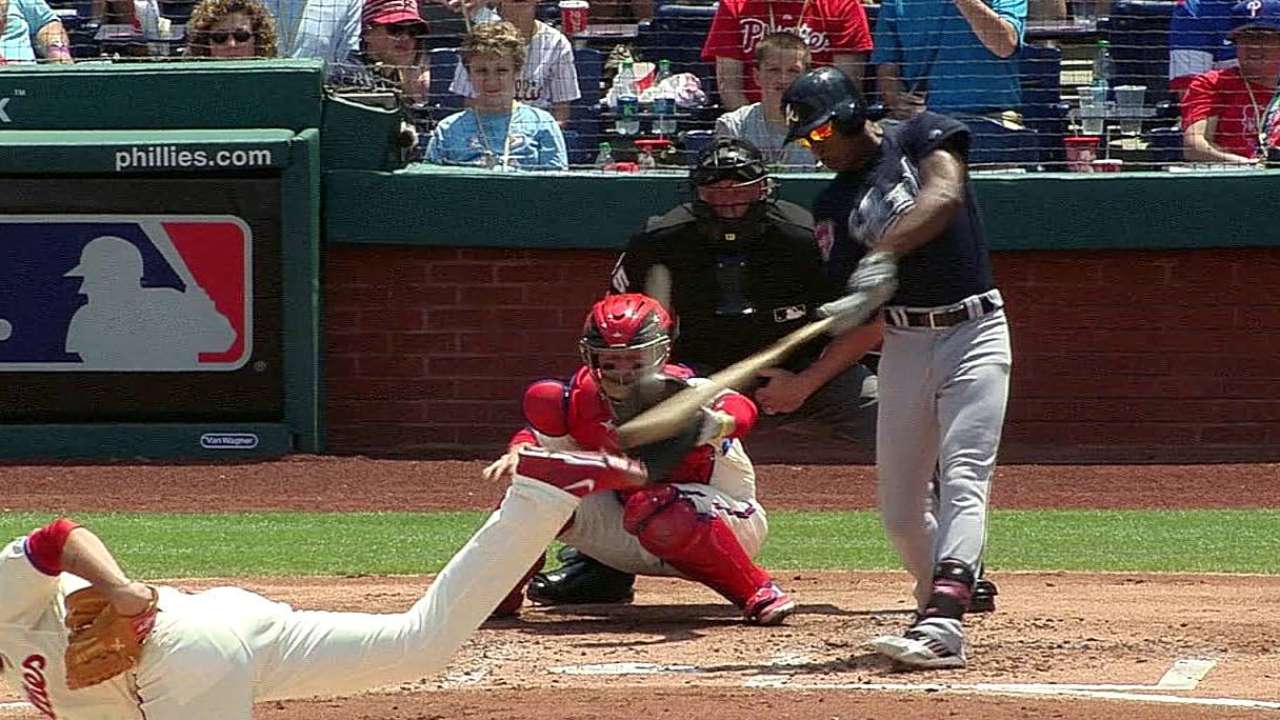 ATLANTA -- Braves manager Fredi Gonzalez did not have a sound reason when he moved B.J. Upton into the leadoff role on June 23. But nearly two weeks later, he has also not found a reason to remove Upton from this role.
Upton once again served as an effective catalyst as he recorded a pair of singles and his latest stolen base during Friday night's 5-2 win over the D-backs. His first-inning single allowed him to match a career-best 10-game hitting streak, the latest of which began the day he moved to the leadoff spot.
"Hopefully, I'll keep coming," Upton said. "Whether it's drawing a walk or getting a hit, my job is to get on base for the guys behind me. That's the way it's been working for the last week or so."
Upton has not exactly lit the world on fire as he has batted .268 with a .302 on-base percentage during the streak. Before Friday night, the streak didn't even include a multi-hit performance. But given the fact that the Braves have won 10 of their past 11 games, they're not looking to mess with what they've been doing.
Moving to the top of the lineup has allowed Upton more opportunity to use his legs like he did during Friday's first inning, when he singled, stole second, advanced to third base on a sac bunt and scored on a Freddie Freeman single.
During this streak, Upton has notched three of his 14 stolen bases and raised his batting average from .203 to .211. His OBP has only marginally improved from .272 to .276.
But while the numbers might not overwhelmingly support keeping Upton in the leadoff sport, Gonzalez is among the many members of the baseball world who will tell you superstition trumps numbers.
"Earlier in the year, [Upton] was hitting the ball as hard as I've ever seen him hit a ball and not getting anything for it," Gonzalez said. "Now, he's getting some of those balls to fall in, which is a nice thing to see."
Mark Bowman is a reporter for MLB.com. Joe Morgan is an associate reporter for MLB.com. This story was not subject to the approval of Major League Baseball or its clubs.