Braves could alter rotation for Teheran to pitch in ASG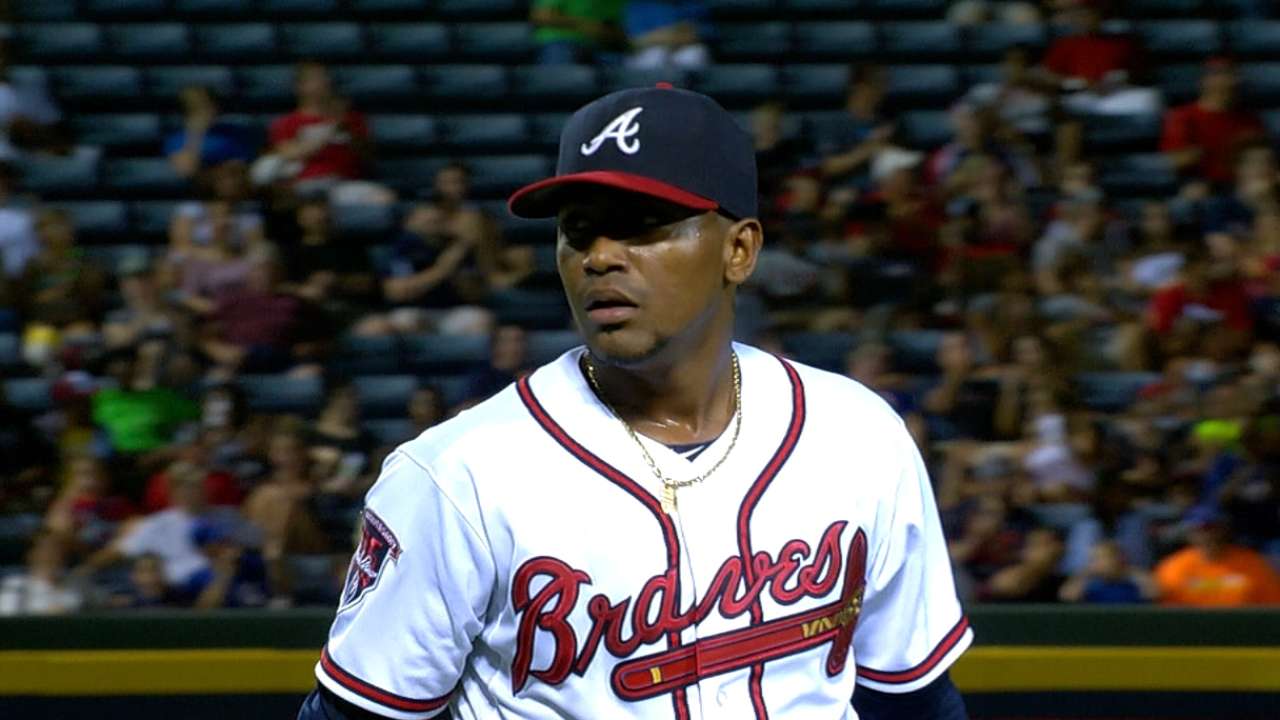 ATLANTA -- The Braves are thinking about altering their rotation to give Julio Teheran a chance to pitch in this year's All-Star Game.
Teheran is currently lined up to start against the Mets on Tuesday and against the Cubs on July 13, two days before the Midsummer Classic will be played. In order to give the young hurler a chance to pitch in the All-Star Game, the Braves are discussing the possibility of moving his next start up one day.
If Teheran starts on regular rest against the Mets on Monday, Mike Minor would likely be pushed back one day. This would mean Minor would be pitching with two extra days of rest if he were to start Tuesday's game against the Mets.
Given that he ranks third in the NL with a 2.29 ERA, Teheran seems to be almost certain to gain his first All-Star selection. The Braves will likely announce their rotation plans by Saturday.
Mark Bowman is a reporter for MLB.com. Joe Morgan is an associate reporter for MLB.com. This story was not subject to the approval of Major League Baseball or its clubs.