Bethancourt learning the ropes from selfless Laird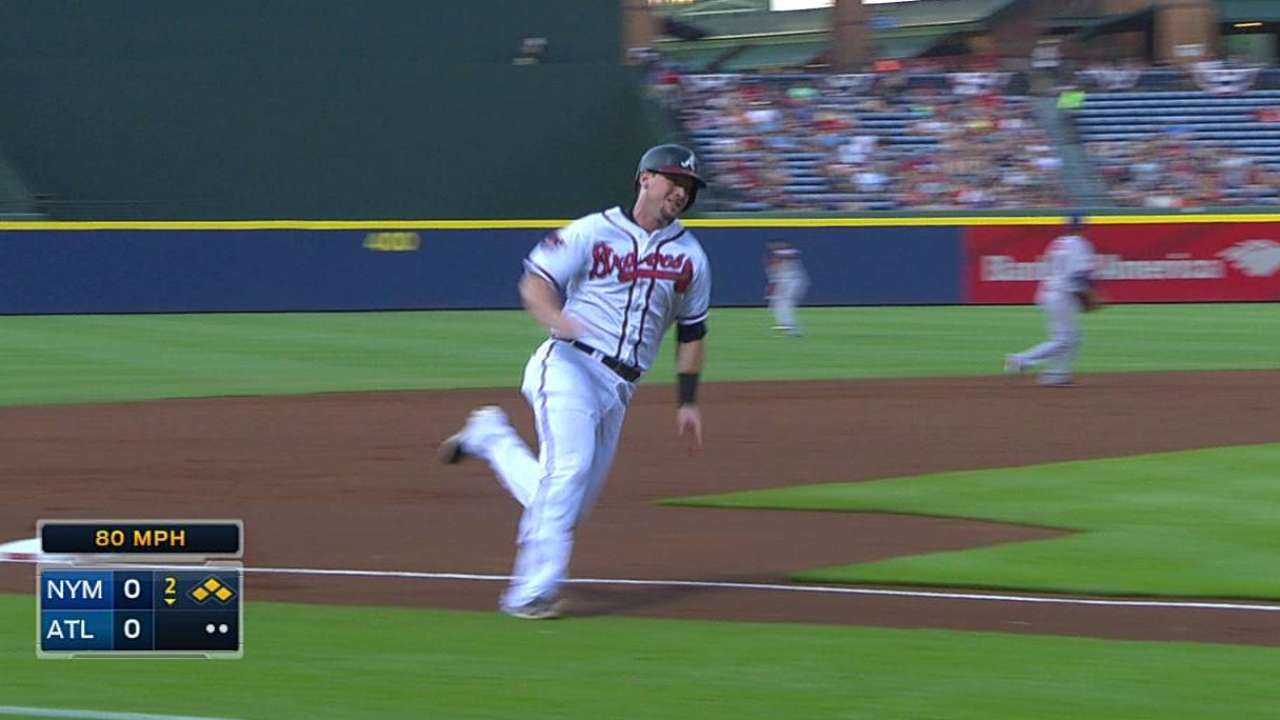 ATLANTA -- Gerald Laird will be prepared to play whenever necessary as Evan Gattis spends at least the next couple of weeks on the disabled list. But the Braves backup catcher understands he also needs to serve as an unselfish mentor to Christian Bethancourt, who will likely see a majority of the time behind the plate in Gattis' absence.
"I want him to feel comfortable and know that I'm in his corner," Laird said. "I want him to do well because if he does well, we win. The more games we win, the better chance we have to go to the postseason and that's what it's all about."
The Braves are still waiting to learn how much time Gattis might miss because of a bulging thoracic disc. In the meantime, they are going to give Bethancourt an opportunity to prove whether he is ready to handle the everyday catching duties.
Bethancourt, who is the Braves' No. 2 prospect and is considered one of the game's top catching prospects, was behind the plate for four of the first games that were played after he received his first call to the Majors last weekend. But Laird, who had some oblique discomfort earlier this week, was back behind the plate to catch Ervin Santana on Friday night against the D-backs.
"He has only been up here for four or five games and Gerald has done a nice job helping him prepare to be a starter," Braves manager Fredi Gonzalez said. "Not too many people have the luxury to have your backup catcher have that kind of experience and [willingness] to communicate it with no ego involved to a younger guy.
"Gerald is the perfect guy. The guys that hang around, the Henry Blancos, the David Rosses and the Gerald Lairds, they have that trait. They don't have an ego. They don't want to play every day. But they have that trait to help your team win and maybe bring a younger catcher along with them, in this case Bethancourt or Gattis."
Gonzalez has been pleased with the first impressions provided by Bethancourt, who has always been lauded for his defensive skills.
"Defensively, we've always known he can do that," Gonzalez said. "I think I've seen him better than I saw him in Spring Training. He's blocked a lot of baseballs, tough pitches too that he's made look easy. I've really been impressed with the bat too. He's really made strides offensively."
Mark Bowman is a reporter for MLB.com. Joe Morgan is an associate reporter for MLB.com. This story was not subject to the approval of Major League Baseball or its clubs.