Jaime optioned back to Triple-A as return short-lived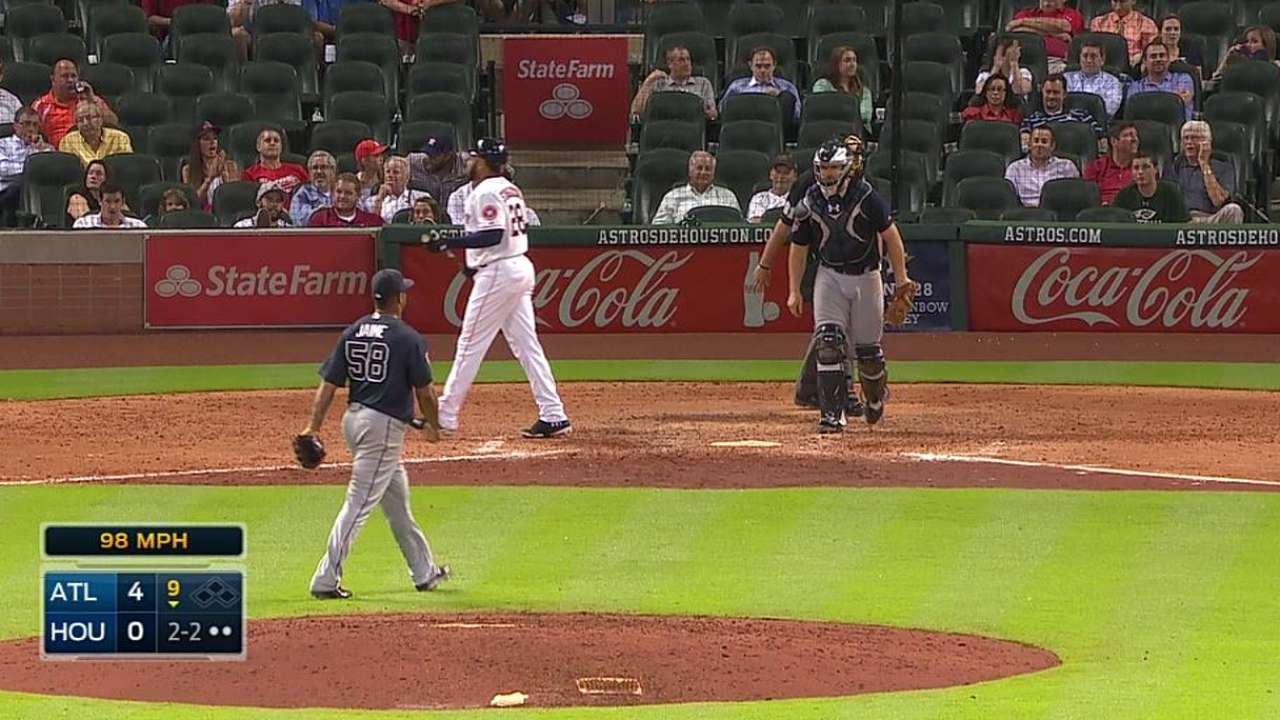 ATLANTA -- Juan Jaime's return to the Major League level proved to be even shorter than the return to the Minors he experienced the past two days. After Tuesday night's 5-4 win over the Mets, Braves manager Fredi Gonzalez announced that Jaime had been optioned back to Triple-A Gwinnett to make room for fellow right-handed reliever David Carpenter to come off the disabled list.
Just a few hours earlier, Gonzalez had welcomed Jaime back into his clubhouse to fill the roster spot that opened courtesy of Evan Gattis going on the disabled list with a bulging disk in his back. The Braves' skipper told media members Jaime was the no-brainer decision to serve as the corresponding aspect of this transaction.
But in the end, Jaime simply provided a few hours of insurance as the Braves went into Tuesday knowing they did not want to use Carpenter for a second straight day.
This marked the second time in three days that Jaime was sent back to the Minors. He was optioned to Gwinnett between games of Saturday's doubleheader to make room for Christian Bethancourt, who was brought up to at least serve as insurance until it was determined whether Gattis would be placed on the DL.
"I told [Jaime] to go down there and just keep pitching because this phone call is going to come again," Gonzalez said. "It's just a matter of, it's just the nature of the beast pitching out of the bullpen or pitching period in the Major Leagues."
Jaime made a solid impression as he surrendered one hit, issued one walk and recorded seven strikeouts in the four innings he completed for Atlanta from his June 20 Major League debut through Saturday.
Carpenter appeared to regain his confidence somewhere in the process of making two rehab appearances for Gwinnett. The right-handed reliever was not bothered by the right biceps strain that sidelined him two weeks ago.
Mark Bowman is a reporter for MLB.com. Joe Morgan is an associate reporter for MLB.com. This story was not subject to the approval of Major League Baseball or its clubs.