Teheran making strong case for ASG selection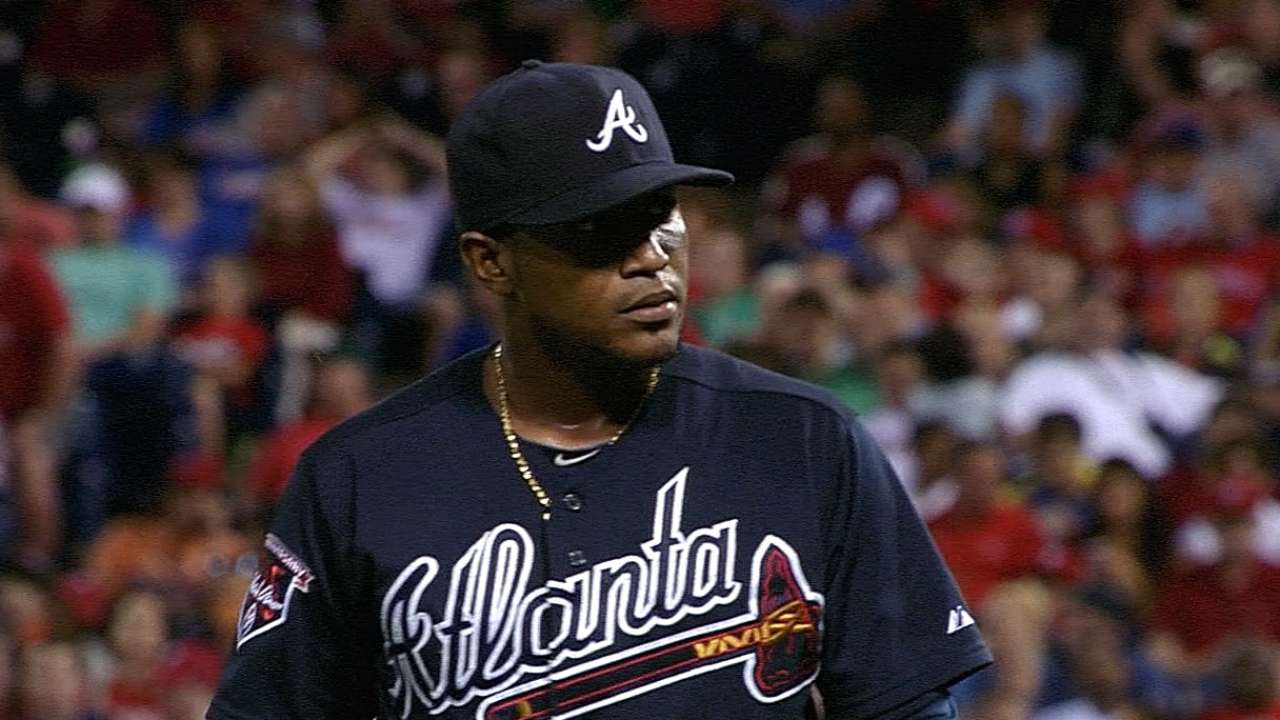 PHILADELPHIA -- Three years after making his big league debut, Julio Teheran is vying for his first All-Star Game selection.
"I would love for him to [participate]," Braves manager Fredi Gonzalez said. "I think he's one of the lead starters in the National League."
The 23-year-old right-hander continued to make his case for baseball's Midsummer Classic on Friday night. Teheran pitched seven innings against the Phillies, allowing two runs (one earned) on six hits and no walks, while striking out nine.
"He probably didn't have the best command of his stuff tonight, but it's fun when he gets two or three pitches working. He can be really tough on hitters," said catcher Gerald Laird. "Julio stepped up and made pitches when he needed to, and that's what the good ones do."
Entering Saturday's game, Teheran's 2.34 ERA was good for fifth in the National League. Teheran's 0.95 WHIP ranks third and his 103 strikeouts is good for sixth in the NL.
Teheran posted All-Star caliber numbers last season -- a 14-8 record with a 3.20 ERA and 1.17 WHIP. But his precision and accuracy in 2014 have allowed him to take another step forward.
"[Teheran] locates his fastball and his offspeed pitches, so you can't really eliminate either of them. You're going to have to hit one or the other," said Phillies third baseman Cody Asche. "That's what good pitchers do. If you see Cole [Hamels] and Cliff [Lee] and those guys, they're locating everything. That's what he does."
Erik Bacharach is an associate reporter for MLB.com. This story was not subject to the approval of Major League Baseball or its clubs.