Braves call up Bethancourt for nightcap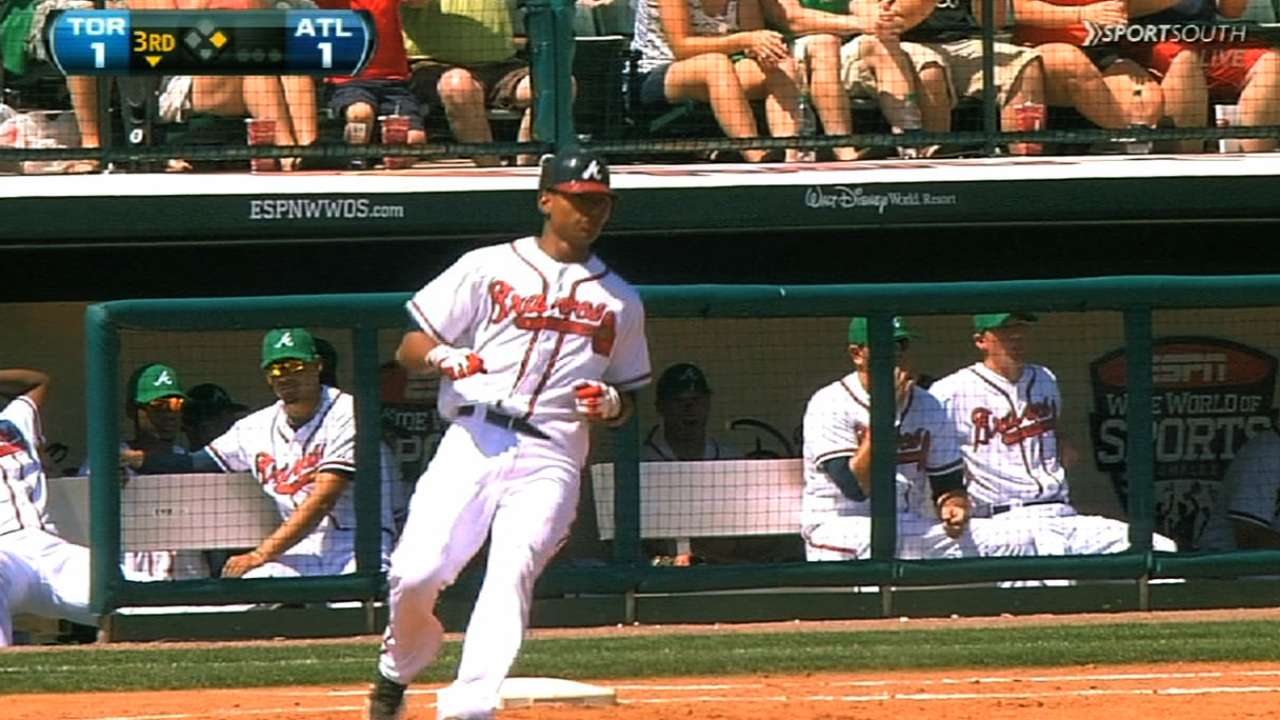 PHILADELPHIA -- The Braves recalled catcher Christian Bethancourt from Triple-A Gwinnett before the nightcap of Saturday's double-header against the Phillies and promptly plugged him into the starting lineup. Bethancourt went 1-for-4 in his first Major League start.
"When we came in [on Saturday], we started talking about [Evan] Gattis," Braves manager Fredi Gonzalez said. "It wasn't getting any better. Catching [Gerald] Laird two games in a row would've been not good for him health-wise and [Ryan] Doumit hasn't caught in three months. At 1 o'clock we decided to get [Bethancourt] here and make a decision when he lands."
The 22-year-old was batting .273 through 63 games this season for Gwinnett.
In a corresponding move, Atlanta sent down right-handed pitcher Juan Jaime to Gwinnett.
The move allows both Laird and Gattis a breather. Laird caught all nine innings of Friday night's 4-2 win before getting the start for Game 1 of the doubleheader. Gattis, meanwhile, exited after his first at-bat on Friday with a right rhomboid spasm.
"We got an X-ray. No bones, ribs. We didn't really think it was," Gattis said. "It's probably a muscle strain. We're going to wait. Get an MRI when we get back and see what's going on.
"I don't think it's going to be a long-term thing, like an oblique or something like that."
Atlanta's primary catcher remains day to day.
"We're still not out of the woods with Gattis," Gonzalez said. "We're buying some time. Hopefully this thing gets cleared up in the next couple of days or starts feeling better."
Erik Bacharach is an associate reporter for MLB.com. This story was not subject to the approval of Major League Baseball or its clubs.