Heyward endorses Braves' new lineup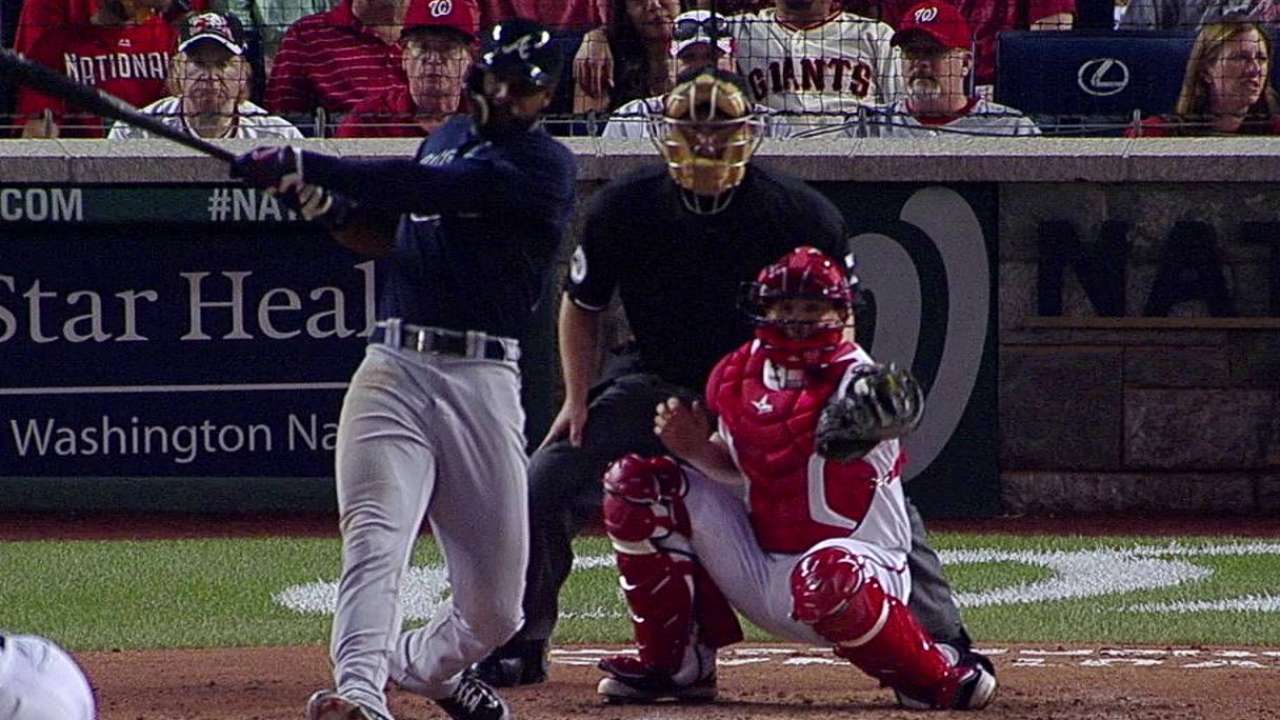 WASHINGTON -- Tommy La Stella has struggled since being moved to the leadoff role. But Jason Heyward, who formerly filled Atlanta's top lineup spot, is among the Braves who seem to like the lineup structure manager Fredi Gonzalez has utilized the past five games.
"With the lineup change, I like it and I think everybody else likes it as well," Heyward said. "We get a few games with it and we get comfortable, I think it's going to set us up to be pretty dangerous throughout the whole lineup."
Heyward did not say specifically what he believes is the optimal lineup makeup. But he said what he likes best is splitting three left-handers -- La Stella, Freeman (bats third) and Heyward -- through the first five spots.
If La Stella is going to remain in the leadoff spot, he will need to get back to being the selective hitter that he was throughout his Minor League career. Since moving to the top of Atlanta's lineup, he has gone 2-for-20 and drawn just two walks in 22 plate appearances.
Braves manager Fredi Gonzalez might also soon have to decide how much longer he is willing to give B.J. Upton a chance to prove productive in the second spot. Upton has batted .202 with a .272 on-base percentage through 71 games. In 19 games this month, he has compiled a .218 on-base percentage and struck out once every 3.1 plate appearances.
Mark Bowman is a reporter for MLB.com. This story was not subject to the approval of Major League Baseball or its clubs.