Relievers Buchter, Jaime come through in debuts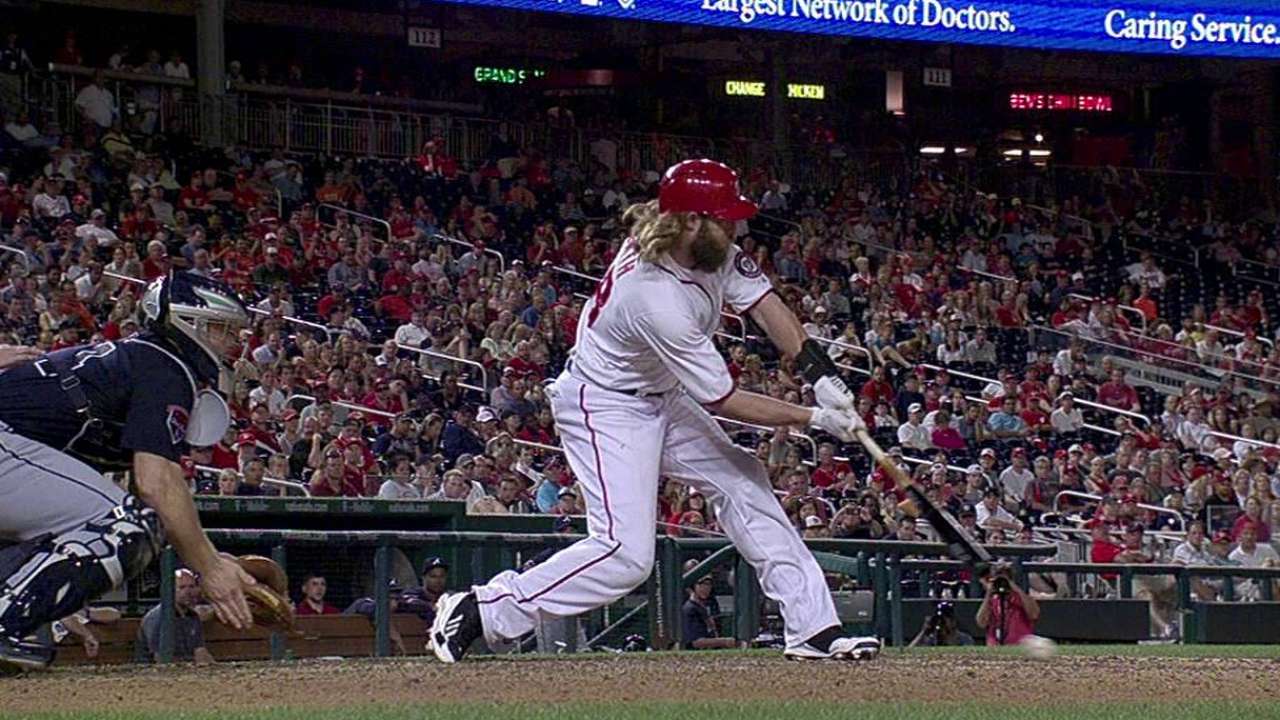 WASHINGTON -- When starting pitcher Gavin Floyd broke his pitching elbow on Thursday night, the Braves opted to take advantage of a chance to add depth to their bullpen for a few days. That decision gave Ryan Buchter a chance to experience a memorable Major League debut, as the left-hander was credited with the win in Friday night's 6-4, 13-inning victory over the Nationals.
Buchter was recalled from Triple-A Gwinnett to fill Floyd's roster spot at least until the Braves have to add another starting pitcher. As he completed a scoreless 12th inning on Friday night, he was pitching in front of his parents, grandfather and other family members who had driven approximately two hours from their south Jersey homes to see the game.
"You've got to test it out sometime," Buchter said. "It's a good chance and experience for me. It's good for [Braves manager Fredi Gonzalez] to see what I can do."
As his team moved toward its third 13-inning game in a span of seven days, Gonzalez had no desire to pitch Shae Simmons or David Hale.
Thus Gonzalez also opted to send Juan Jaime out to throw the first big league pitches of his career during the 11th inning. Within a span of two innings, the two relievers were baptized in the stressful environment of extra innings in a key division matchup.
Jaime, who was promoted from Gwinnett on Thursday, showed off his high-octane fastball -- which touched 99 mph -- and a 73-mph curveball, as he completed a scoreless inning.
"The first curveball he threw, he froze me playing short," Simmons said.
Jaime and Buchter are a pair of hurlers who have bounced around the Minor League scene since beginning their pro careers with the Nationals.
"That's how you learn," said Braves closer Craig Kimbrel, whose blown save set the stage for the debuts. "You get in there, you get your opportunity and you get to show what you're capable of. They definitely did that tonight. They were really fun to watch. I'm really going to be excited to see how they help our team down the stretch."
Mark Bowman is a reporter for MLB.com. This story was not subject to the approval of Major League Baseball or its clubs.