Wood to return from Triple-A to take Floyd's place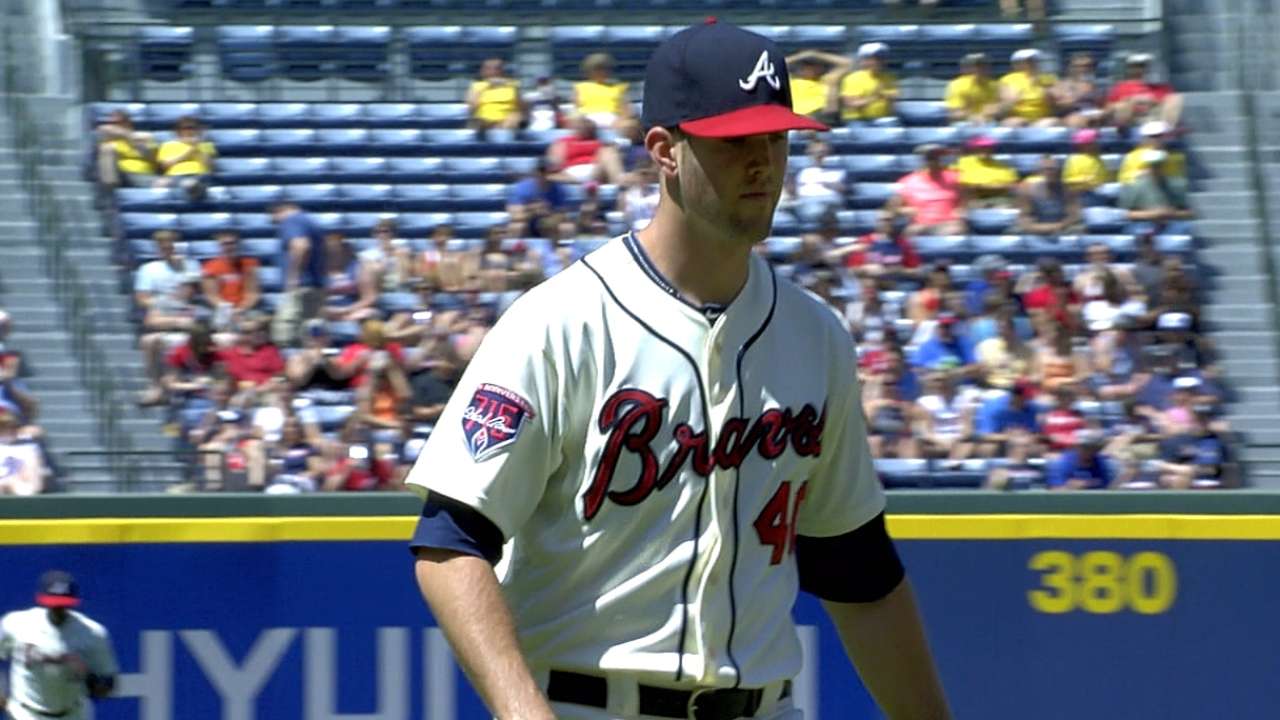 WASHINGTON -- When the Braves sent Alex Wood to Triple-A Gwinnett last week to stretch his arm out, they did not specify how many starts he would make before rejoining Atlanta's starting rotation. Courtesy of the cruel and ugly elbow injury Gavin Floyd suffered on Thursday night, Wood will return to the Majors next week.
Braves manager Fredi Gonzalez announced Wood will start in Floyd's place on Wednesday in Houston. Because of Monday's off-day, the Braves had the option to allow Wood to make one more start for Gwinnett. But they instead opted to take advantage of a chance to give all of their starters at least one extra day of rest the next time around.
"We could have kept everyone in line with the off-day and moved [Wood] all the way to the back, but this made more sense to give everybody a breather," Gonzalez said.
Wood allowed two earned runs or fewer in six of the seven starts he made before he was moved to the bullpen in early May. This move allowed the Braves to harness the workload Wood incurs during what is just his second full professional season. But the club had always planned to have Wood in the rotation for the final months of this season.
Wood will likely be limited to approximately 90 pitches against the Astros. The 23-year-old southpaw threw 75 pitches while limiting Indianapolis to one run over five innings on Wednesday.
Floyd had tossed six scoreless innings before fracturing the olecranon in his right elbow with the first pitch he threw in the seventh inning of Thursday night's win over the Nationals. While X-rays taken on Thursday clearly showed a fracture, the Braves wanted their doctors to evaluate Floyd before revealing exactly when he might have a chance to pitch again.
The Braves were hoping to get more information regarding Floyd's visit on Friday night.
Mark Bowman is a reporter for MLB.com. This story was not subject to the approval of Major League Baseball or its clubs.