Gattis extends record hitting streak to 19 games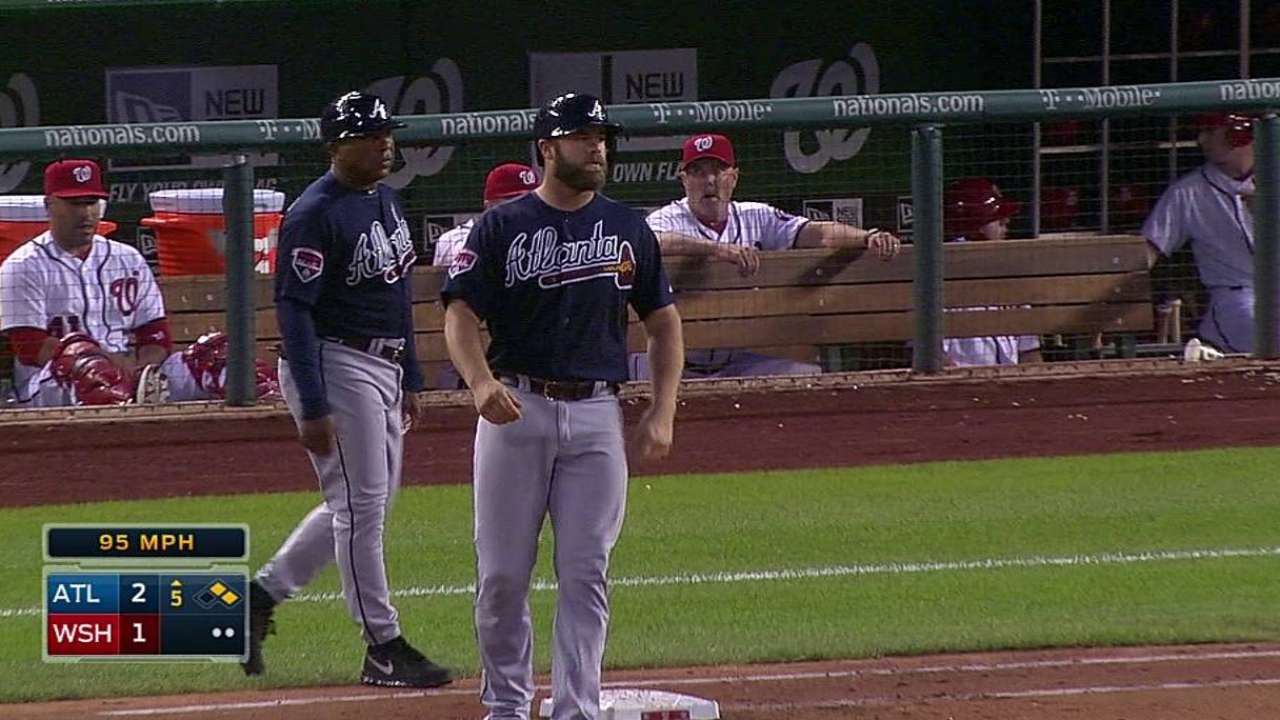 WASHINGTON -- Evan Gattis has displayed his power while hitting more home runs than any other Major League catcher this season. But over the past three weeks, the Braves backstop has proven he can also be a consistent offensive threat.
Gattis extended his career-best hitting streak to 19 games with a fifth-inning single off Nationals right-hander Stephen Strasburg on Friday night. This is the longest current streak in the big leagues. Gattis entered Friday batting .392 (29-for-74) with three doubles and eight home runs during the surge, which extends back to May 25.
The 15-game hitting streaks compiled by Del Crandall (1958) and Joe Torre (1967) had stood as the longest ever recorded by a Braves catcher.
Mark Bowman is a reporter for MLB.com. This story was not subject to the approval of Major League Baseball or its clubs.