Still feeling light-headed, J-Up out of lineup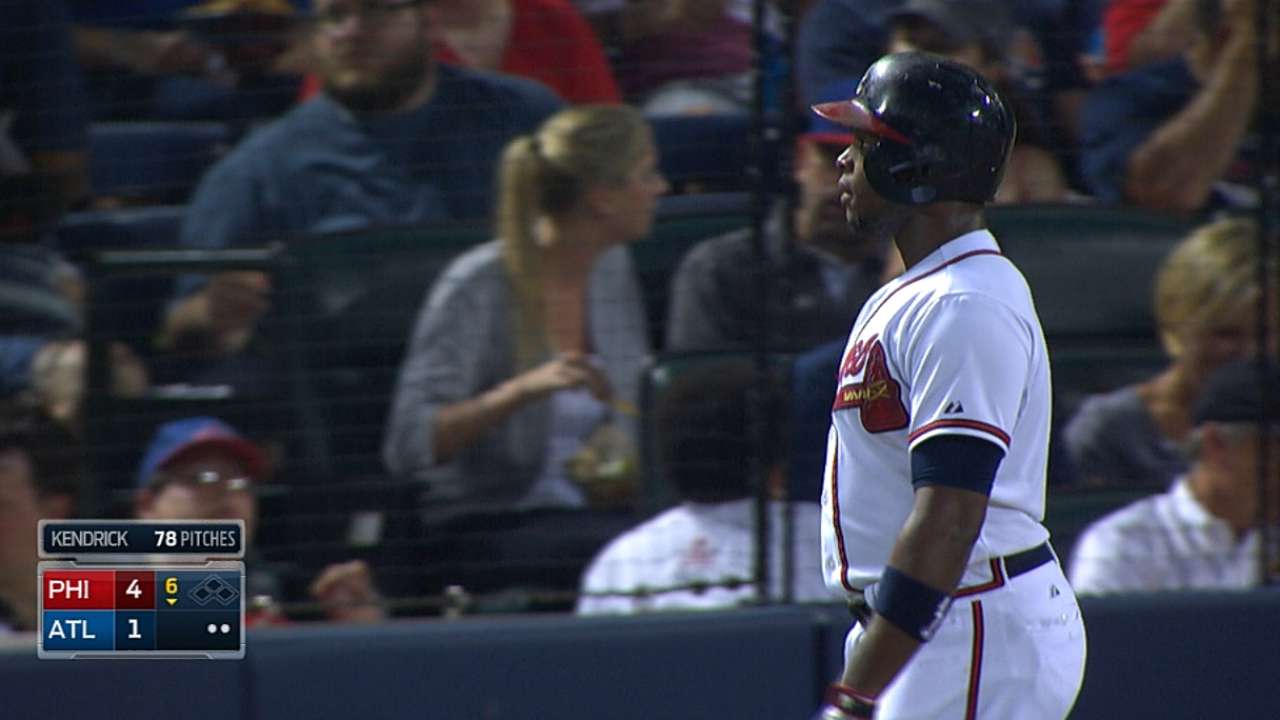 WASHINGTON -- Braves left fielder Justin Upton is hoping the dizziness that has sidelined him the past couple of days is a product of an inner ear ailment that he might have acquired while playing four games last week in the high altitude at Coors Field.
"I've dealt with inner ear stuff before, and honestly, I hope it's that and it will blow over in the next couple of days," Upton said. "Denver can do some weird things to you. Who knows at this point? But being there for four days and playing at that altitude, you never know what can happen."
After missing Wednesday afternoon's series finale against the Phillies, Upton was hoping to return to the lineup for Thursday night's opener against the Nationals. But he still felt light-headed as he ran eight sprints on the field approximately an hour before batting practice.
"I want to get back out there as soon as possible," Upton said. "But I also want to be at full capacity and helping the team the best way I can when I do get back out there."
The veteran outfielder has been sidelined since exiting Tuesday night's loss at the end of the sixth inning.
Braves manager Fredi Gonzalez said the Braves medical staff seems encouraged with the progress made by Upton, who was comforted to learn it does not appear he's dealing with an inner ear infection. He has been told his equilibrium has likely been thrown off because of fluid in his ear.
Mark Bowman is a reporter for MLB.com. This story was not subject to the approval of Major League Baseball or its clubs.