Early homer pushes Gattis' hit streak to 17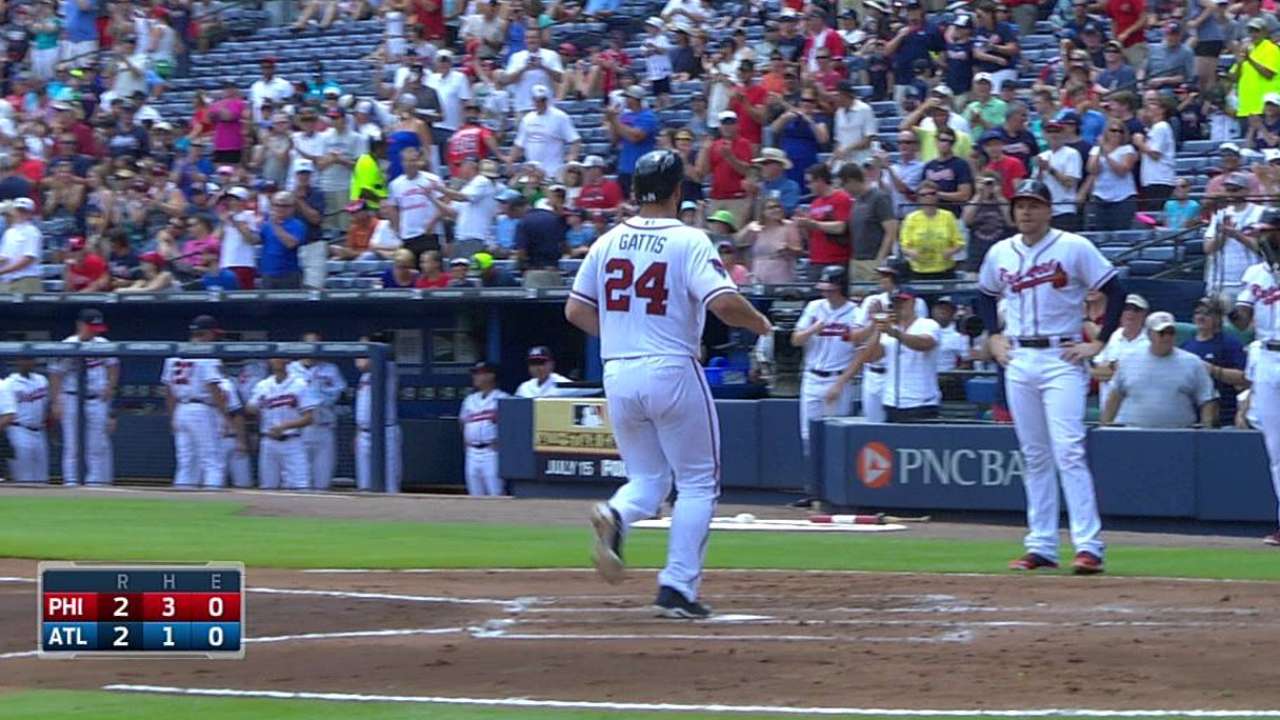 ATLANTA -- Evan Gattis wasted no time extending his hitting streak to 17 games, the longest active stretch in the Majors.
The Braves' catcher drilled a two-run homer off Phillies starter Roberto Hernandez in the first inning of Wednesday's series finale, tying the score at 2.
Gattis was given a night of rest on Tuesday despite hitting .406 with seven home runs and a 1.246 on-base plus slugging percentage in the first 16 games of his streak. His run stands as the longest produced by a catcher in Braves history.
Joe Morgan is an associate reporter for MLB.com. This story was not subject to the approval of Major League Baseball or its clubs.