Day after dizziness, J-Up rests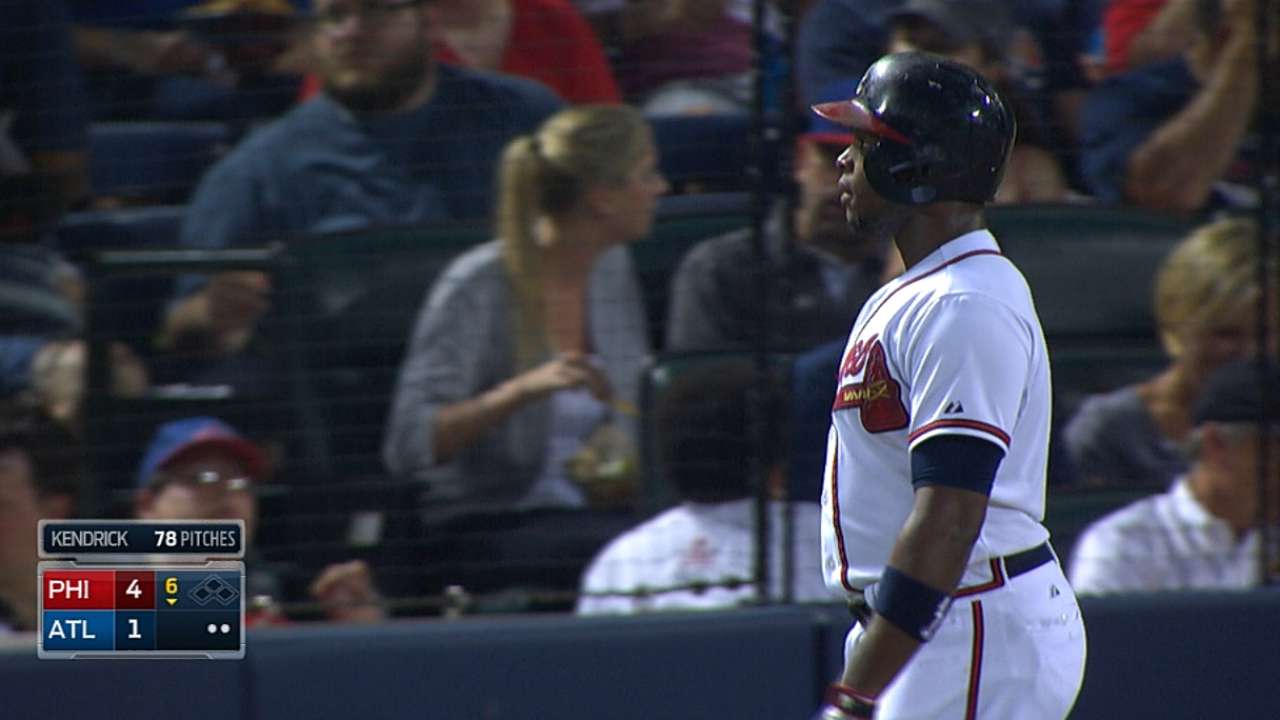 ATLANTA -- Braves outfielder Justin Upton did not play in Wednesday afternoon's 10-5 loss to the Phillies at Turner Field, but he was available to come off the bench after exiting Tuesday night's 5-2 loss with dizziness and lightheadedness.
"Obviously, I want to be out there with the guys, but if I'm not feeling right and I can't help the team, it's better to have somebody out there 100 percent," Upton said. "[I feel] a little bit off, and my strength's a little bit down, but other than that, I feel pretty good."
Although Upton's status for Thursday's game in Washington, D.C., remains up in the air, the outfielder does not think that his current predicament will be a long-term issue.
"It's kind of an isolated thing," Upton said. "I guess we'll see how long it lingers, but for the most part, I'm hoping I can get back to myself in the next couple of days."
Joe Morgan is an associate reporter for MLB.com. This story was not subject to the approval of Major League Baseball or its clubs.