Walden returns to Braves' bullpen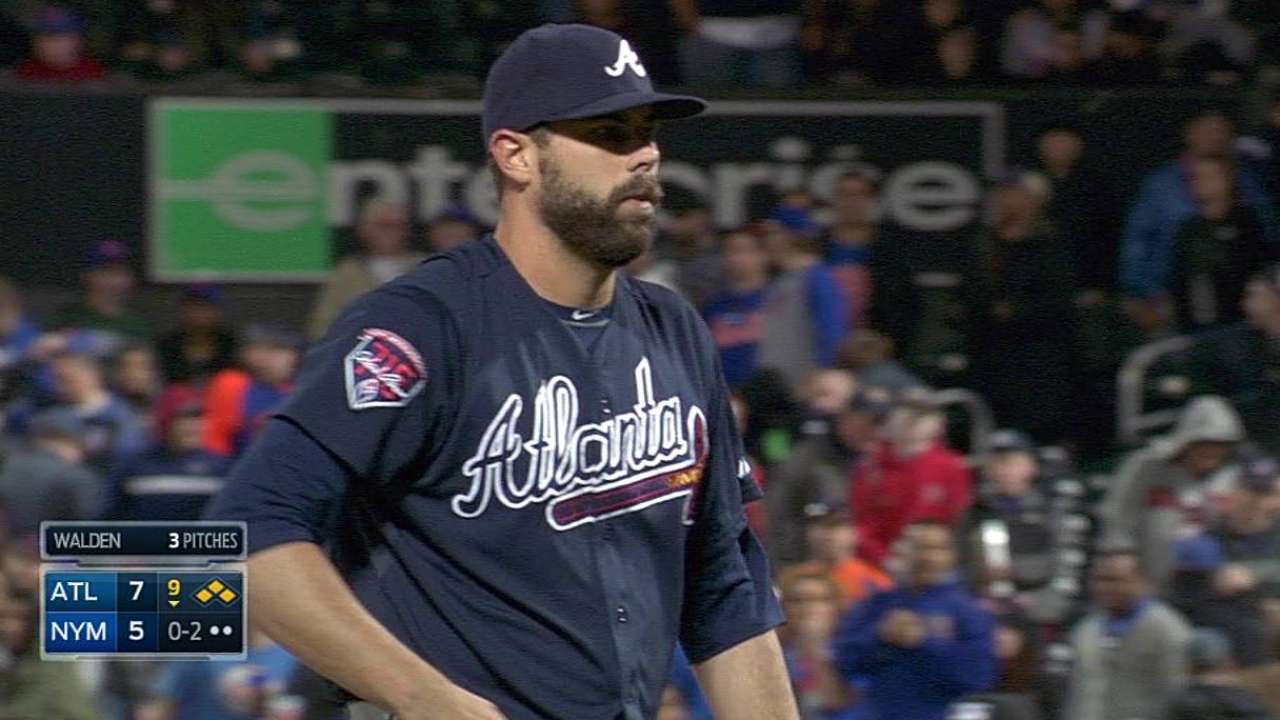 ATLANTA -- In the first of his two rehab appearances for Triple-A Gwinnett, right-handed reliever Jordan Walden struck out the first three batters he faced. But a wild pitch uncorked at the end of one of those three strikeouts extended the inning and allowed former Braves infielder Elliot Johnson to hit a two-run homer.
After the Braves activated him from the disabled list on Tuesday, Walden was able to laugh about that rare inning. More important, he could smile about the fact that he is no longer bothered by the strained left hamstring that had sidelined him the past five weeks.
"The games I threw at Gwinnett, I didn't feel it at all," Walden said. "I'm just glad to be back."
Walden showed some rust when he entered to begin the eighth inning of Tuesday night's 13-10 win over the Rockies. He walked each of the first three batters he faced and then handed the ball to Shae Simmons, who allowed just one of the three inherited runners to score.
Walden allowed just the one hit and struck out five of the eight batters he faced during his two appearances for Gwinnett. The Braves were satisfied with what they saw and are hopeful that he can resume his role as a reliable setup man for Craig Kimbrel.
In the 14 appearances he made before going on the disabled list, Walden limited opponents to a .178 batting average and .278 on-base percentage. He said that his hamstring bothered him for most of April but really affected him after he allowed Brandon Crawford's two-run homer during a May 4 appearance against the Giants.
Mark Bowman is a reporter for MLB.com. This story was not subject to the approval of Major League Baseball or its clubs.