La Stella showing potential for power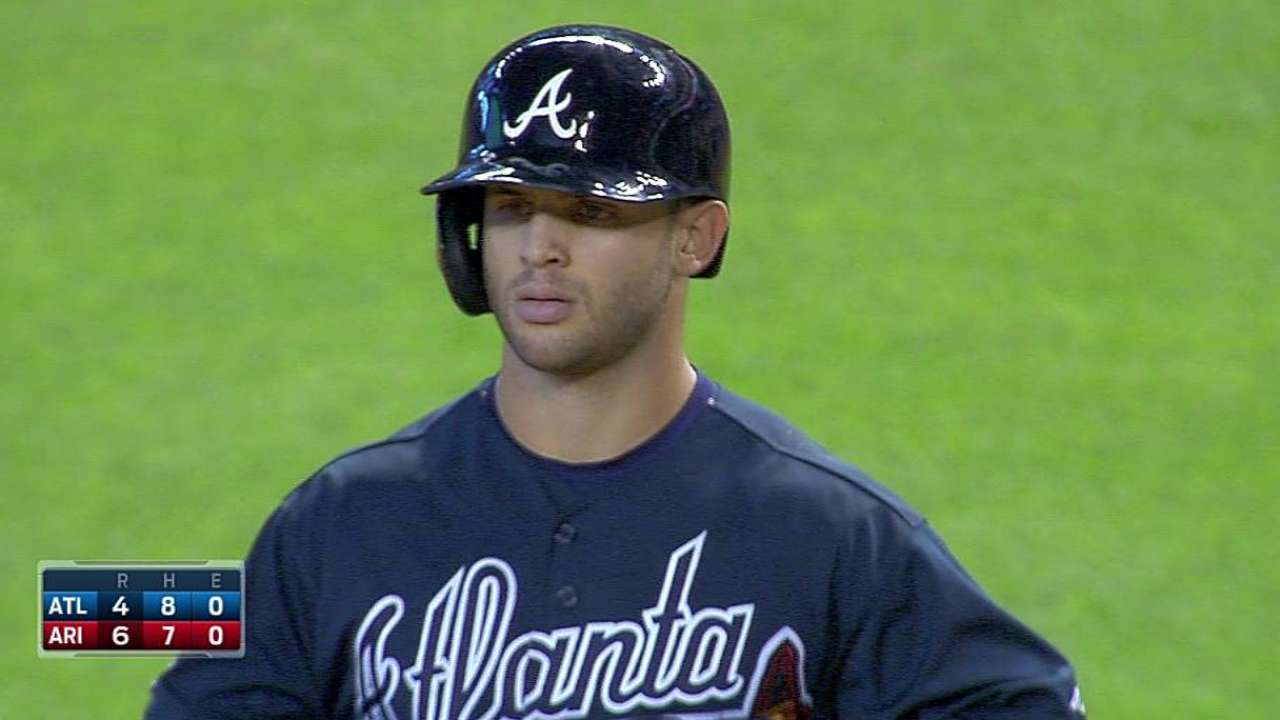 ATLANTA -- Second baseman Tommy La Stella has already provided the Braves with the consistent production they envisioned when they called him up to the Majors for the first time on May 28. But as he progresses through his career, he has displayed the potential to also begin showing some power.
"If you watch him take [batting practice], he's got juice," hitting coach Greg Walker said. "He's got really quick bat speed. He's going to start driving some balls. But we're not talking to him about that at all. We just want him to have quality at-bats, and he's done that. He's taking his walks. He's done great. For a young kid, he looks like he belongs up there."
La Stella, 25, entered Monday night's game against the Rockies having hit .400 with a .438 on-base percentage through his first nine games. Although he has not yet recorded an extra-base hit, the Braves are simply hoping he continues providing consistency to the second base position, which proved troublesome during the season's first two months.
La Stella's 12 hits are the second most recorded by a Braves second baseman this year. He needs just eight more to match the leading total Dan Uggla has tallied with 86 more at-bats.
Mark Bowman is a reporter for MLB.com. This story was not subject to the approval of Major League Baseball or its clubs.