Braves use eighth-rounder on dual-threat Roney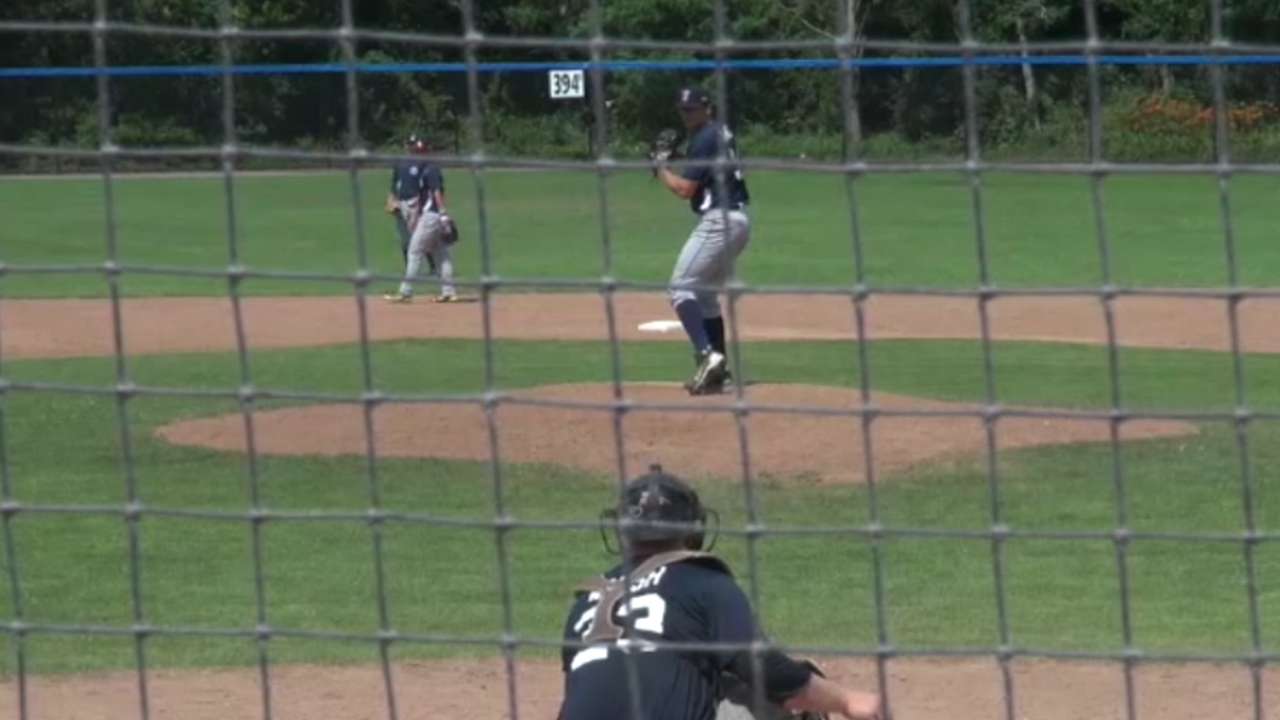 When the Orioles selected Bradley Roney in the 18th round of the 2011 First-Year Player Draft, they viewed him as a third baseman. Three years later, the Braves are more interested in placing him on the mound.
Roney was selected by the Braves in the eighth round on Friday. The 21-year-old right-hander spent the past two seasons serving as a corner infielder and record-setting closer at Southern Mississippi University.
If Roney signs with the Braves, he is expected to be utilized as a reliever. His fastball has routinely sat in the low 90s and occasionally touched 95 mph. Once he has a chance to solely focus on pitching, scouts believe he has the potential to refine his delivery and consequently produce more consistent action with his slider and changeup.
Roney produced a 1.24 ERA while totaling 36 1/3 innings over 18 appearances this season. He recorded 38 strikeouts and limited opponents to a .151 batting average. In addition, he notched 12 of the school-record 30 saves he compiled during his collegiate career.
The Draft concludes on Saturday, with exclusive coverage of Rounds 11-40 beginning on MLB.com at 1 p.m. ET.
Mark Bowman is a reporter for MLB.com. This story was not subject to the approval of Major League Baseball or its clubs.